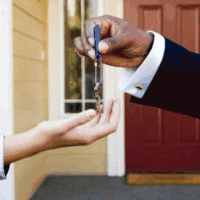 Following on from yesterday's housing finance release from the ABS for the month of October, the below chart compares the growth of first home buyer (FHB) housing finance approvals following the latest round of interest rate cuts (-1.75% since November 2011) to the average of the four prior interest rate-cutting cycles commencing in 1990, 1996, 2001 and 2008.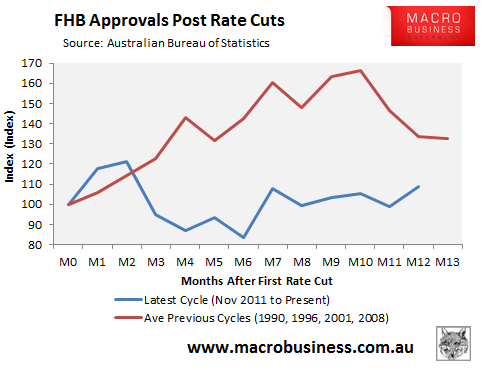 As you can see, in the latest cycle, the total number of FHB housing finance commitments as at October 2012 had grown by nearly 9% from a year earlier. This compares to average growth of 32% at the same state of the prior four rate-cutting cycles.
While the overall response from FHBs is relatively subdued compared with prior rate-cutting cycles, the number of FHB commitments has been pulled-down significantly by New South Wales, where FHBs retreated following the removal of stamp duty concessions on 1 January 2012: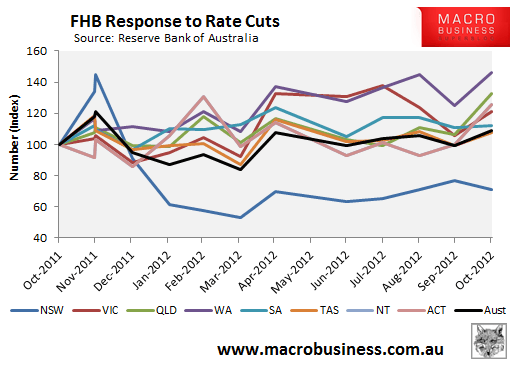 With the exception of Tasmania, the other states and territories have experienced stronger growth than the national average, with the number of FHB commitments growing by between 12% (South Australia) and 46% (Western Australia) in the year to October 2012.
It will be interesting to see whether there is any drop-off in FHB commitments in Queensland following the cancellation of grants on pre-existing  dwellings from mid-October 2012.
Twitter: Leith van Onselen. Leith is the Chief Economist of Macro Investor, Australia's independent investment newsletter covering trades, stocks, property and yield. Click for a free 21 day trial.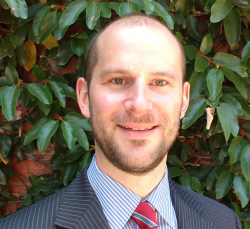 Latest posts by Leith van Onselen
(see all)