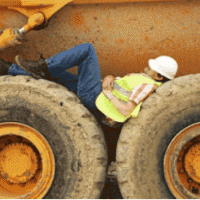 The Australian Bureau of Statistics (ABS) has just released trade data for the month of October, with Australia's trade deficit increasing to a seasonally-adjusted -$2,088 million, from -$1,420 million in September.
It was the tenth consecutive month that Australia has recorded a monthly trade deficit (see below chart).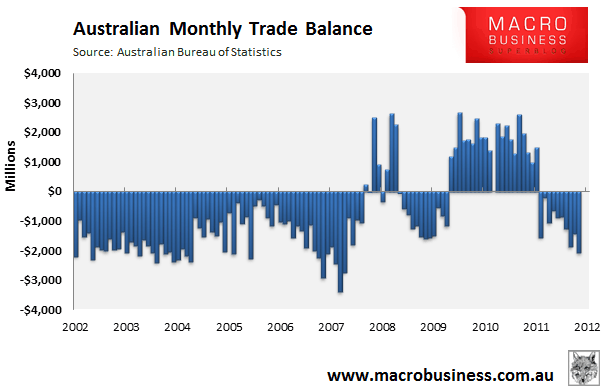 In seasonally adjusted terms, exports rose $99m to $24,405m. However, the increase in exports was more than offset by a $768m (3%) increase in imports to $26,493m, mostly on the back of capital goods (+$674m).
Australia's major export – iron ore (22% share) – and third biggest export – gold (7% share) – rose by $882 million and $158 million respectively,  whereas Australia's second and fourth biggest exports – coal (15% share) and gas (5% share) – fell by -$300 million and -$29 million respectively over the month (see below chart).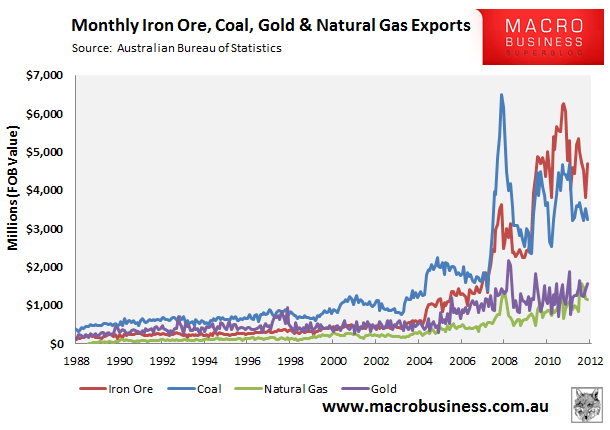 Exports to China rose by $1,031 million (+20%) over the month, taking its share of total exports to 30% from 26% in September. By contrast, exports to Japan fell by -$53 million (-1%), taking its share of total exports to 18% from 20% in September (see below chart).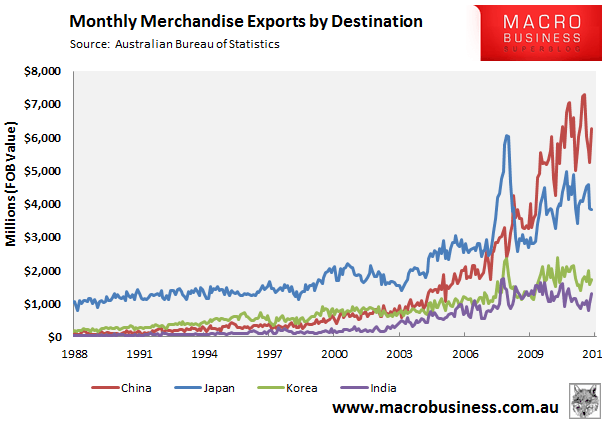 Given their status as Australia's major producers of iron ore (Western Australia) and coal (Queensland), Western Australia and Queensland continued to dominate the nation's exports. Western Australia alone accounted for 48% of Australia's merchandise exports in September, much of which was iron ore (see below chart).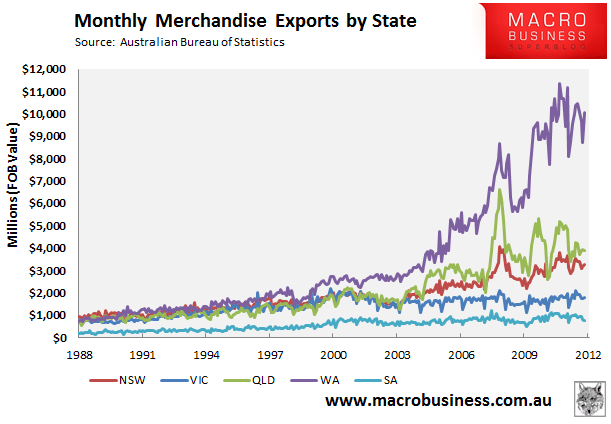 Western Australia also continues to hold-up Australia's trade balance, recording a whopping surplus of $7,047 million (+22%) in October, again mostly on the back of iron ore exports (see below chart).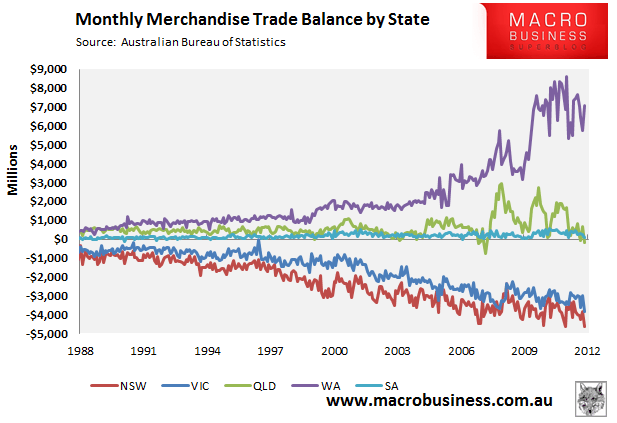 Finally, Australia's services trade balance improved slightly over the month (+$8 million), but has essentially stabilised after a horror run since late-2008 on account of the high Australian dollar (see below charts).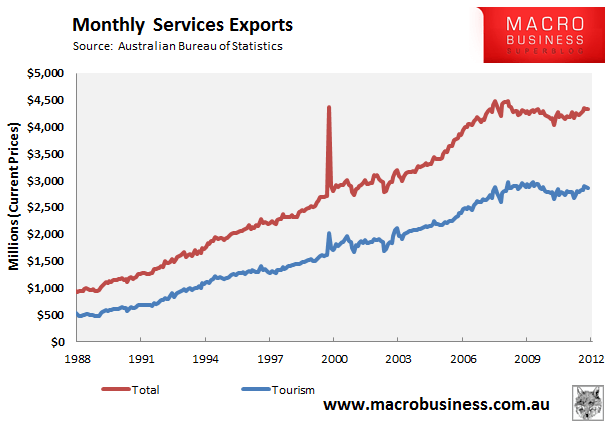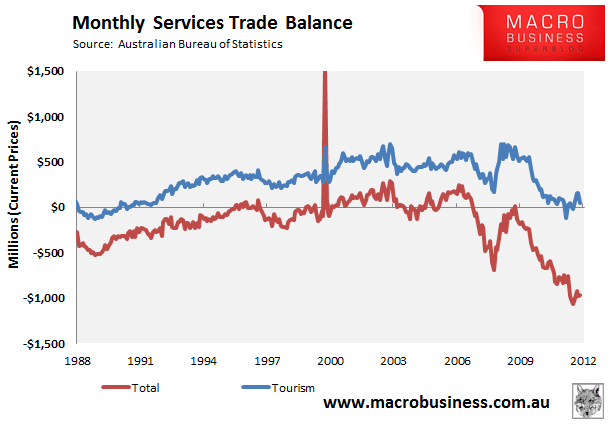 Twitter: Leith van Onselen. Leith is the Chief Economist of Macro Investor, Australia's independent investment newsletter covering trades, stocks, property and yield. Click for a free 21 day trial.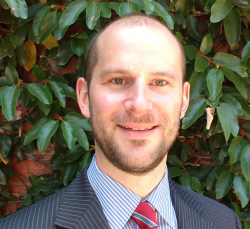 Latest posts by Unconventional Economist
(see all)