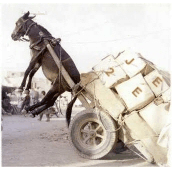 Please find below an interesting economics research note from the Bank of New Zealand (BNZ) on the growing economic imbalances developing in the New Zealand economy, which is encapsulated by the -11% fall in exports over the past year and the 33% increase in home sales. The note provides a stark warning of the situation facing  Australia should commodities exports continue to fall, the Australian dollar fail to depreciate, and the housing sector pick-up significantly.
Below are the key extracts from the BNZ note:
[New Zealand's]… external accounts are deteriorating… October exports were 10.9% lower than a year ago. This is fundamentally a result of lower international prices for NZ's exports, with weakness amplified by a rising NZ dollar…

Meanwhile, October import values were up 1.7% on a year ago. The increase was driven by capital and consumption goods, with intermediate goods lower than a year ago…

These estimates fit with other indicators that suggest the second half of 2012 will see slower GDP growth than the first half…

Likewise, we maintain our view that the current account deficit will widen to 5.5% of GDP in calendar 2012, from the 4.9% it reached in the year to June 2012. We see further deterioration ahead with the current account deficit expected to pierce through 6% during 2013.

Part of this view reflects weaker export volumes following the past year's pastoral driven strength and limited price gains in the face of ongoing strength in the NZ dollar. The view also reflects some import growth on the back of expected economic growth and improving domestic conditions including what we have already seen in the property market.

We continue to wonder how wide the external deficits have to get before the market takes note, likewise the rating agencies. The stark contrast between the 11% decline in export values over the past year and the 33% lift in house sales provide a vivid illustration of the current imbalances.

Cue broken record: beware the deteriorating external accounts.
Twitter: Leith van Onselen. Leith is the Chief Economist of Macro Investor, Australia's independent investment newsletter covering trades, stocks, property and yield. Click for a free 21 day trial.
NZ External Imbalances Revealed
Leith van Onselen is Chief Economist at the MB Fund and MB Super. Leith has previously worked at the Australian Treasury, Victorian Treasury and Goldman Sachs.
Latest posts by Leith van Onselen (see all)