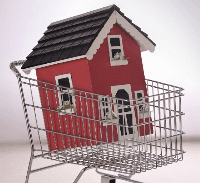 The cash-strapped and stamp duty-addicted Victorian Government might breathe a sigh of relief after Department of Sustainability and Environment (DSE) released data revealing a big surge in housing transfers in the month of October.
It was the highest number of October transfers since 2009, with 15,336 homes changing hands, up 26% from the 12,140 transfers in September. A chart plotting the series on a monthly and 3-month moving average (3MMA) basis is shown below.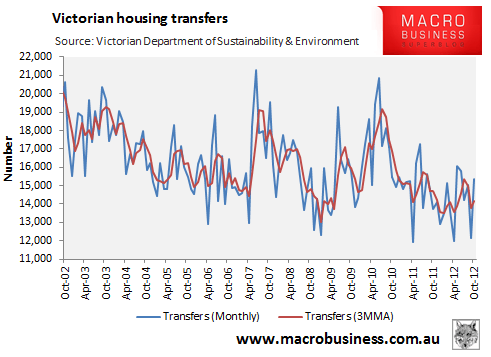 The rise in transfers in October has lifted the rolling annual series off the canvass. The annual number of transfers hit decade lows in September and remain highly depressed, despite October's lift (see below chart).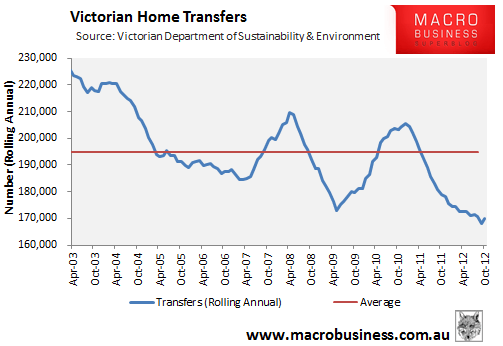 The increase in transfers was also met with an increase in mortgage lodgements (i.e. new mortgages created), which posted their best October result since 2007 and a 30% increase on September's volumes. That said, mortgage discharges (i.e. mortgages repaid in full) rose by a similar amount, and continues to out-number mortgage lodgements (see below charts).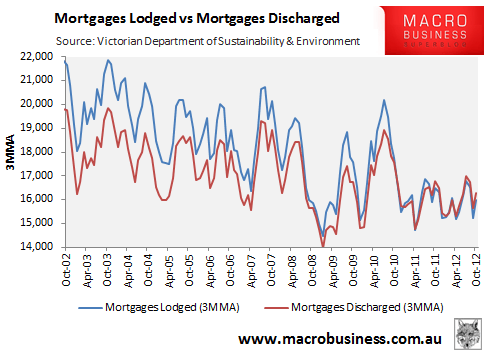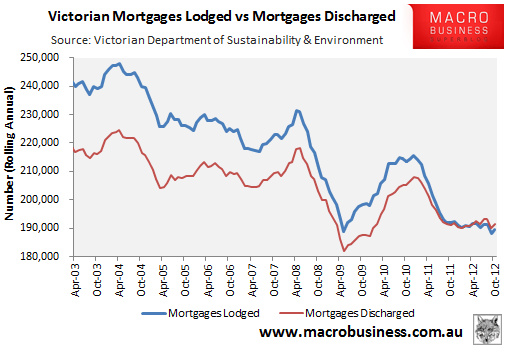 In the year to October 2012, 189,583 mortgages were lodged in the state of Victoria, -13% below the 10-year average. Over the same period, 191,581 mortgages were discharged across the state, which was -7% below the 10-year average. Accordingly, the state of Victoria lost nearly -2,000 mortgage over the year. This compares to an average of 13,036 net mortgage creations annually since the series commenced in January 2002 (see below charts).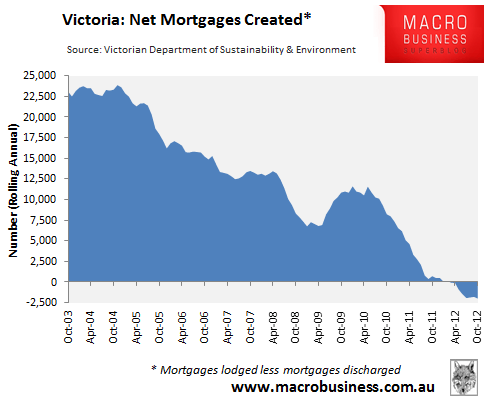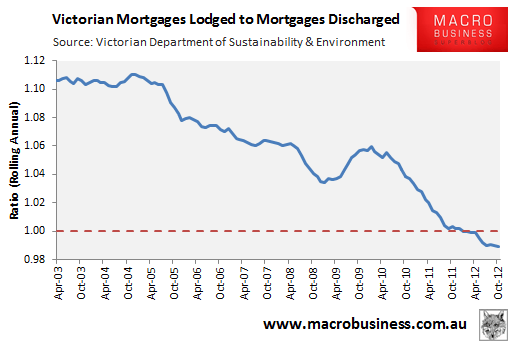 The Australian Bureau of Statistics is scheduled to release its September housing finance statistics on Monday, which will provide further colour on how the mortgage market is travelling.
Twitter: Leith van Onselen. He is the Chief Economist of Macro Investor, Australia's independent investment newsletter covering trades, stocks, property and yield. Click for a free 21 day trial.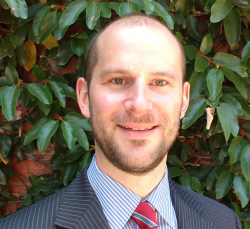 Latest posts by Leith van Onselen
(see all)