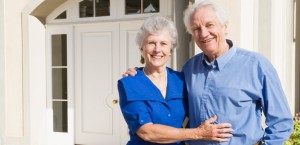 From Banking Day:
The Mortgage Choice Future First Homebuyer Survey found that the proportion of people aged 30 and over has increased from 54 per cent in 2011 to 61 per cent in the latest survey, and that the proportion aged 40 and over has increased from 17 to 20 per cent over the same period.

…The greying of the first-home buyer market was also observed in a Genworth Mortgage Trends Report last year, which put the average age of FHBs at 31.

…Commentators usually attribute this trend to the high cost of housing in Australia…Genworth's research suggested that there was another factor at play. People are accumulating significant amounts of personal debt in the years before purchasing their first home, which is acting as a hurdle to taking on mortgage debt.
And to add to the dark humour of it all, enjoy the following add from Westpac NZ, courtesy of Janet:
David Llewellyn-Smith is Chief Strategist at the MB Fund and MB Super. David is the founding publisher and editor of MacroBusiness and was the founding publisher and global economy editor of The Diplomat, the Asia Pacific's leading geo-politics and economics portal.

He is also a former gold trader and economic commentator at The Sydney Morning Herald, The Age, the ABC and Business Spectator. He is the co-author of The Great Crash of 2008 with Ross Garnaut and was the editor of the second Garnaut Climate Change Review.
Latest posts by David Llewellyn-Smith (see all)