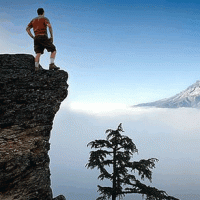 I was lucky enough to be invited to speak yesterday at the Property Council's annual Property Congress event at Sydney Town Hall.
My topic was Super Trends, and the format was a panel discussion between James O'Loglin (moderator), Rachel Botsman (social innovator and author), Rebecca Huntley (Director, Ipsos Research), Tim Harcourt (Economist & multiple author), and yours truly.
The discussion centred around the future of cities, technology, changing demographics, Australia's engagement with the world, risks facing the Australian economy and business, amongst other things.
I focused my discussion around Australia's ageing population, and what it means for the economy, taxes and asset prices, as well as the risks facing the economy as the mining boom unwinds. I also raised concerns about urban consolidation policies, and there adverse effect on land prices, housing affordability, etc, and argued that technological change should facilitate decentralisation, since many workers should (in theory at least) be able to work remotely via the Internet.
Prior to my presentation, I attended the View From the Top session, which featured key property industry players discussing the outlook for the sector. The speakers were:
Geoff Elliott (moderator)
Daniel Grollo (CEO of Grocon)
Angus McNaughton (MD of Property for Colonial First State)
Mark Menhinnitt (CEO of Lend Lease)
Matthew Quinn (MD of Stockland)
The session was dominated by Matthew Quinn, who first made the following interesting remarks about the state of the property industry (paraphrased):
The housing cycle is at a low point, although most forward indicators are looking more positive.
Policy makers recognise that the fast track of the economy (mining) is slowing down, and that Australia needs to get the slow track (housing) going to fill the void.
Housing starts are around 20% below the long-term trend. Every 10% pick-up in new housing adds around 1% to Australia's GDP growth. Therefore, if housing construction can 'mean revert' (increase by 20%), then Australia's GDP growth could lift by 2%, thereby mitigating the unwinding of the mining boom.
Interest rates will need to fall further to increase confidence and housing demand.
Quinn also lambasted the lack of innovation and drive across the Australian economy in the wake of the mining boom (paraphrased):
Australia has lost its entrepreneurial flare and has become a "nanny state". Agrees strongly with Donald Horne's famous quote that "Australia is a lucky country, run by second-rate people who share its luck".
Basically, Australia has lost its desire to innovate and reform. Instead it had become self indulgent via the mining boom, which is now coming to an end. Australia needs to get over its addiction to easy mining money and start to make its own luck.
Intergenerational equity is now also a big issue. Younger generations will find it a lot harder to achieve like their parents did.
Mark Menhinnitt came across as fairly bearish, essentially suggesting that he doesn't see much of a recovery in housing (paraphrased):
Job worries are driving down confidence.
Interest rate cuts won't do much to increase housing demand, since households are more worried about their balance sheets and paying down debt.
The overall level of household indebtedness in Australia is still very high.
Angus McNaughton, by contrast, was fairly upbeat about Australia's prospects, and talked about our relatively strong position when compared with most other developed nations (paraphrased):
Lot's of positive in Australia compared with abroad, including: positive income growth; positive GDP growth; and positive population growth.
Property markets will move-up once confidence improves.
The new normal is volatility rather than low growth per se.
Daniel Grollo didn't enter too much into the discussion on economics. Instead, he focussed on the policy paralysis and lack of leadership across Australia's governments. One notable exception is the Newman Government in Queensland, which is showing strong leadership and making tough (but unpopular) decisions neccessary to get the state back on track.
Later on today, I plan to attend the Forecasting the Future Session, whereby key industry players will debate the data, trends and forecasts facing the property industry. Should be interesting…
Twitter: Leith van Onselen. Leith is the Chief Economist of Macro Investor, Australia's independent investment newsletter covering trades, stocks, property and yield. Click for a free 21 day trial.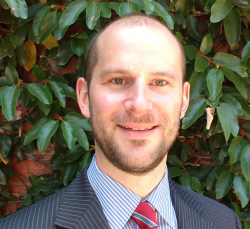 Latest posts by Leith van Onselen
(see all)