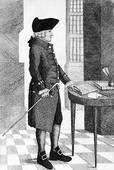 It should be obvious to even the most casual observer that economics is not a science. That this is not obvious to many is clear evidence that epistemology, the philosophy of knowledge, is little understood by economists. There is no possibility of repeating experiments because the "laboratory" conditions keep changing. As a consequence, there is no possibility of establishing causality, or at least not in a rigorous fashion. Predictive validity, therefore, cannot be achieved. As William Sherden has outlined the problem with economic predictions is that they do not work – or at least only work when the predictable happens. With surprising events, it is better to toss a coin:
Each year the prediction industry showers us with $200 billion in (mostly erroneous) information. The forecasting track records for all types of experts are universally poor, whether we consider scientifically oriented professionals, such as economists, demographers, meteorologists, and seismologists, or psychic and astrological forecasters whose names are household words. In fact, these experts whose advice we pay handsomely for routinely fail to predict the major events that shape our world, or even the major turning points–the transitions from status quo to something new–whether it be the economy, stock market, weather, or new technologies.
Such inaccuracy would never be tolerated in science. One can only call economics scientific if one takes science to mean "rigorous" which is, to say the least, a loose definition.
Far better to ask the question: "If economics is not a science, then what is it?" My answer is that it is a specialized language devised to talk about transactions. This is not to downgrade it – I do not subscribe to the popular myth that science is the only route to real knowledge – but to see it more accurately.
By positing economics as a language, the relationship between what is the same and what is different can be rethought (the approach to likeness and difference is one of the key issues in epistemology). Science necessarily works on what is the same. The law of gravity, for example has to always apply, otherwise it is not a law.
In science, any differences in an experiment have to be accounted for so as to eliminate them. The point of science is to find what is always the same (that is why, for instance, quantum mechanics has proved so problematic to science because the results can differ each time depending on when the observations are made).
In economics, such an approach is pointless. There are simply too many differences and too few likenesses. But if economics is viewed as a specialized language, the emphasis can change. The focus can become on what is different and the implications of those differences. This requires a knowledge of what stays the same (difference can only be defined in relation to the unchanging). But instead of trying to force events into a quasi-scientific theory, the insights can be of a different nature. I believe they would be far superior.
I can remember seeing a presentation at the Pacific Rim Forum from perhaps my favourite economist, Kenneth Courtis. It was an erudite analysis of economic history, tracking the economic rise of China, various trends in the world economy and some historical parallels with the rise of Germany, Britain and the United States. It was insight rather than prediction.
Two other well known economists at the Forum decided that what Courtis was saying was, while engaging, history rather than economics. Not enough treating human affairs as the operations of a giant machine, I suppose. All three economists were fluent in the same language of economic statistics, but their approach was different. Courtis' method, I believe, should be the future of the discipline. He was tracking the differences that make a difference, not trying to display protean insight into the immutable laws of economic behaviour. But such art will not be pursued while economists can make money out of pretending to be scientists.