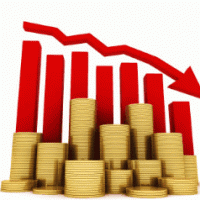 From Landgate comes the below spectacular chart plotting Western Australian (WA) property transactions against population growth since 1954: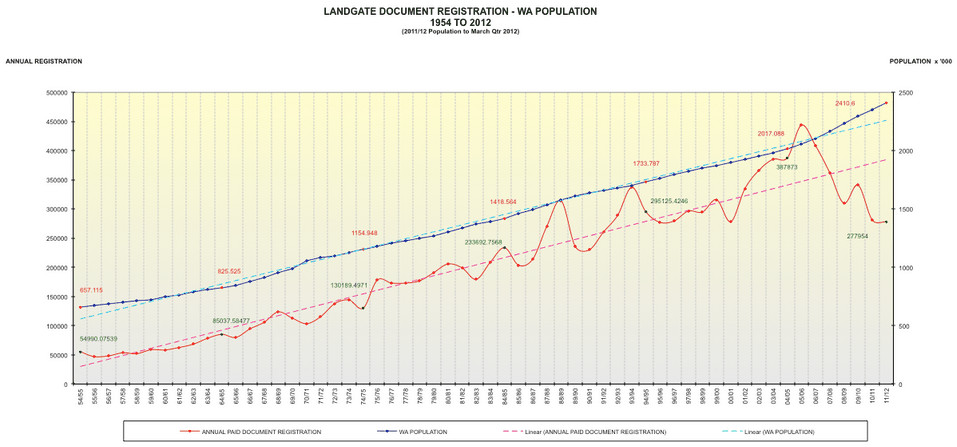 As you can see, WA experienced one almighty boom in house sales in 2006, whereby the number property transactions shot well above trend. Since then, the WA housing market has been in the doldrums, with house sales falling sharply and house prices, which peaked in March 2010 according to RP Data, down by around -7% currently.
The boom in transactions and prices drove WA stamp duty receipts up sharply, from just $420 million in 1999 to $2,264 million  in 2008 (see below chart).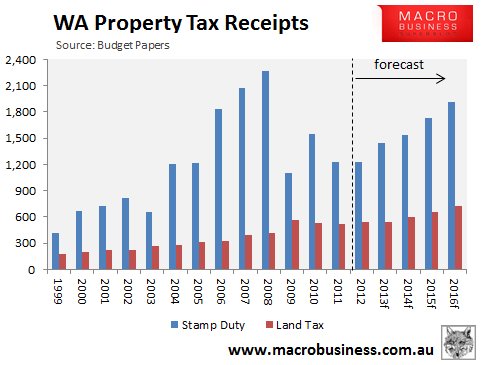 However, following the slump in prices, stamp duty receipts have fallen by around $1 billion, to $1,226 in 2011.
This year's state budget acknowledged the slump in stamp duty receipts, but expects budgeted revenues to recover over the forward estimates as WA housing demand recovers:
Housing transfer duty has suffered from weak established housing transaction volumes and house prices in recent years, with average monthly transactions since 2008-09 around 35% lower than the previous four years. However, transfer duty is expected to improve over coming years in line with a forecast recovery in housing demand…

Growth in the State's main taxes, transfer duty and payroll tax, as well as iron ore royalties is expected to be relatively strong over the medium term…
As shown above, WA stamp duty receipts are expected to increase steadily between 2012 and 2016, recovering to $1,910 by 2016 – still $350 million below the peak level reached in 2008.
The key risk for government finances going forward is a faster than expected unwinding of the mining investment boom and sharp falls in iron ore prices, which would likely hit the budget through heavily reduced mining royalties, lower income growth, and rising unemployment, as well as significantly lower housing demand and stamp duty receipts.
Twitter: Leith van Onselen. Leith is the Chief Economist of Macro Investor, Australia's independent investment newsletter covering trades, stocks, property and yield. Click for a free 21 day trial.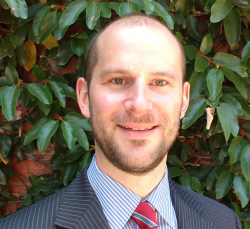 Latest posts by Leith van Onselen
(see all)