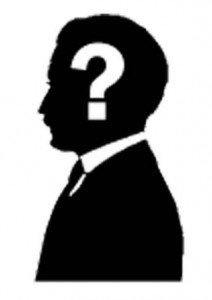 According to the AFR, the RBA is in the dark when it comes to which central banks are buying Australian dollars. From yesterday's FOI release:
Some of the buyers, including Germany and Russia, were apparently identified from media sources.

…Brazil, Poland, Hong Kong and South Korea are among other central banks listed as buyers.

Peru, Malaysia and Singapore are among those listed as possibilities.

The list confirms the Czech Republic, Kazakhstan and Switzerland as buyers, as reported in The Australian Financial Review.

Vietnam, Abu Dhabi, Kuwait and Qatar, which were identified by the Financial Review as buyers, do not appear on the list.

South Africa is listed with a note that the country "doesn't seem to be" a buyer of dollars, Israel "apparently so", while the United States Federal Reserve is "apparently not" a buyer.

China, which is widely acknowledged in the financial markets to be a large buyer of Australian government debt and on the verge of investing in state government securities, is listed, quite literally, as "???"
David Llewellyn-Smith is Chief Strategist at the MB Fund and MB Super. David is the founding publisher and editor of MacroBusiness and was the founding publisher and global economy editor of The Diplomat, the Asia Pacific's leading geo-politics and economics portal.

He is also a former gold trader and economic commentator at The Sydney Morning Herald, The Age, the ABC and Business Spectator. He is the co-author of The Great Crash of 2008 with Ross Garnaut and was the editor of the second Garnaut Climate Change Review.
Latest posts by David Llewellyn-Smith (see all)