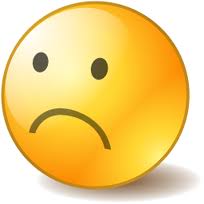 Late yesterday Fitch joined Moody's in adding heat to FMG:
Fitch Ratings-Sydney-05 September 2012: This announcement corrects the version published earlier today. The third paragraph should read that the company has completed negotiations on the sale of its Solomon power station rather than being in advanced negotiations as previously stated. An amended version follows:

Fitch Ratings has revised Australia-based Fortescue Metals Group Limited's (Fortescue) Outlook to Negative from Stable. Its Long-Term Issuer Default Rating (IDR) and senior unsecured rating have been affirmed at 'BB+'.

The Negative Outlook primarily reflects the increasing pressure on liquidity and covenants that Fortescue is facing as a result of a precipitous fall in iron ore prices. The peak debt requirements of the company's large debt-funded capacity expansion is coinciding with a rapid and continuing decline in iron ore prices. Under Fitch's base case assumption for FY13, which assumes average selling price of USD105/tonne, Fortescue's funds from operations interest coverage, will trough in the range of 1.8x-2.0x,

Fitch acknowledges Fortescue's move to defer part of its 155mtpa expansion project, in particular the Kings deposit within the Solomon mining hub (40mtpa), until iron ore prices return to more sustainable levels. The deferral results in capex saving of USD1.6bn in 2013. The company also plans to reduce operating costs by USD300m and has completed negotiations on the sale of its Solomon power station. While these measures should alleviate some of the liquidity and covenant pressure in 2013, the ability to satisfy its covenant compliance remains dependent on the recovery of iron ore price to around USD110 per tonne.

Fortescue is also considering a number of other measures to provide headroom in its covenants and liquidity, namely seeking covenant relief; customer pre-payments and sale of other non- core assets (ie accommodation units).

Fortescue's rating continues to reflect its position as a high-margin producer, which is supported by its low production costs relative to peers and proximity to its customers in Asia. Importantly, the rating reflects Fitch's expectation that upon completion of the capacity expansion by 30 June 2014, within the revised budget, Fortescue's credit profile will improve rapidly and its metrics will be consistent with its 'BB+' rating.

Fortescue's rating is also supported by its strategic importance to downstream Chinese steel producers. According to Bureau of Resources and Energy Economics, Australia represented around 43% of China's iron ore imports in 2011. Fortescue's origination was the result of a gap in the market resulting from a concentration of Australian iron ore suppliers. Its ability to produce iron ore at the lower end of the global iron ore production cost is of central importance to the long-term security of supply and profitability of Chinese steel producers.

What Could Trigger A Rating Action?

Negative: Future developments that may, individually or collectively, lead to negative rating action include

– Liquidity or covenant pressures especially if iron ore prices remain below USD90 a tonne and capex is not deferred

– FFO adjusted gross leverage remaining above 2.75x upon completion of the capex

Positive: The current Outlook is Negative. As a result, Fitch's sensitivities do not currently anticipate developments with a material likelihood, individually or collectively, of leading to a rating upgrade.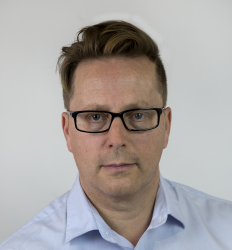 Latest posts by David Llewellyn-Smith
(see all)