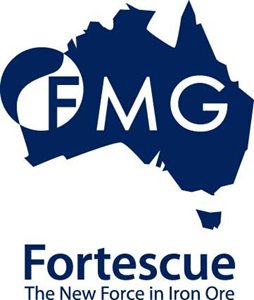 Alphaville continues its excellent thoughts on Fortescue this morning:
Trading halts are a feature of the Australian stock market in the way they aren't in the UK, where they are rarely granted for companies on the official list. (Reverse takeovers are the main exceptions.)

That can be a positive but also a source of frustration.

Take Fortescue Metals Group.

Anyone expecting to be able to deal on the back of this statement released late on Thursday…

Fortescue Metals Group Ltd (ASX: FMG, Fortescue) advises that it is in full compliance with all of its banking covenants. The next date by which these covenants are reviewed is 31 December 2012. The company also confirms that Fortescue continues to have full access to all of its funding facilities.

Fortescue is in the process of talking to its lenders about potential waivers in the event that covenants are put under pressure by extended volatility in the iron ore market. The company has a supportive banking group and this is a prudent measure that has been taken well in advance of the next reporting date and in response to market volatility.

… won't be able to because of this…

The ASX has granted the request and FMG, which is struggling under $10bn of debts, is now in stasis until Tuesday morning.

The back story is that the highly-leveraged iron ore producer has asked its lenders to give it some breathing space by waiving all its debt covenants for the next 12 months.

Now FMG's lenders aren't charitable organisations and presumably won't accede to that request without getting something in return. Perhaps they will demand higher fees, which would place further pressure on the company's stretched finances. Perhaps they will demand a rights issue to shore up the balance sheet. Perhaps they will suggest a tie up with a rival project – Gina Rinehart's Roy Hill for example. Or something we haven't thought of.

Analyst reckons a A$2bn cash call would probably put to bed concerns about the company's ability to cope with  a fresh slide in iron ore price. But whether it will happen is another matter. Founder and 32 per cent shareholder Andrew Forrest is vehemently opposed to anything that will dilute his holding, according to local media.

That could change after a weekend of saddlebag negotiations with lenders, of course, but we will just have to wait until Tuesday morning to find out.

In the meantime, here's CBA with its thoughts on S&P's decision earlier this week to put FMG on review for a downgrade. It neatly outlines the issues facing the self styled 'New Force in Iron Ore'.

What's new in S&P's report is the agency's view that Fortescue has 'covenant pressure'. S&P notes that "Should benchmark iron ore prices persist at less than US$110 per ton for a period longer than to the end of calendar year 2012, we believe this will place significant financial covenant pressure in 2013."

Our credit research team believes that the key covenant test is whether FMG's fixed charge cover is 2.50x or better.

Our FY13 base case estimate is 2.53x. Needless to say, that level is within a whisker of its 2.50x covenant and we suggest too close for its Board to have comfort. Further, our base case is premised on a recovery in iron ore prices and the alternate scenarios, which a credit assessment would more likely rely upon, produce much weaker results.
Our previously published analysis included a range of scenarios that coupled equity model inputs with a credit overlay. We asked, what do FMG's credit metrics look like when it either needs to refinance maturing debt or add new facilities to plug cashflow shortfalls should low iron ore prices persist?

This analysis, which adds our understanding of its look-back funding covenant, adds a further layer of complexity to FMG's choices. We emphasise that in both our previously published liquidity scenario and now in S&P's 'covenant breach avoidance scenario' the answer amounted to much the same requirement for iron ore prices: FMG needs benchmark iron ore prices to average US$110/t over the next 18-24 months.


What our revised analysis suggests is that while FMG's traditional credit metrics look okay under base case assumptions they do not look acceptable in comparison to its look-back covenant test. We continue to conclude that a $2b equity raising may be required.
My thoughts are these. Even if FMG can negotiate some kind of fix with its lenders, including an equity issue (which is going to be big because iron ore assumptions are collapsing) then I wonder where that leaves the rest of the iron ore pipeline? You can forget committed projects and capex. They'll all be up in the air as the CFO's of all iron ore and coal firms scurry for cover. Who wants to be next on the Jim Chanos list? The peak of the investment boom may be much closer than anyone thinks.
Moreover, the other rumour being put forth by the AFR is a political clangor:
It may just be wishful thinking, but now that Fortescue Metals Group entered a trading halt until as late as Tuesday morning,there is now unconfirmed speculation it is attempting to sell a 15 per cent stake in the company to its biggest customer, China's Baosteel, over the weekend.

The theory is the placement could be done at $4 a share – a 33 premium to the last closing price of $2.99 a share. There was no immediate reply from Fortescue seeking comment.

A 15 per cent placement could be done without shareholder approval, although it would need the tick from the Foreign Investment Review Board and Chinese regulators.
It would indeed. And let's recall that Opposition leader, Tony Abbott, recently jetted to Beijing to tell the Chinese to stick their public cash. At home he succeeded in unleashing the nationalist shadow that lurks in his party's coalition partner. If the Chinese were to make a play on Fortescue, it is not inconceivable that FMG would be viewed as some kind of faux national champion. And it would be possible to generate a moral panic in such a heated scenario. There is no way the incumbent Labor government would want to help FMG, in fact they might quietly enjoy its demise given the rhetorical "billionaires" conflict the Treasury has been happily generating, but they'd be caught on the horns a dilemma if the Opposition decided to unleash its closet nationalists.
Highly speculative I know but who knows in the high stakes game of iron ore?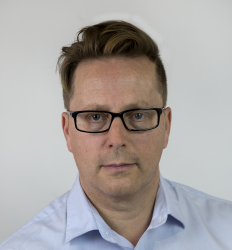 Latest posts by David Llewellyn-Smith
(see all)