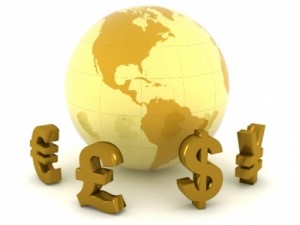 Missed this earlier from the SMH:
The Reserve Bank of Australia says the dollar is held by as many as 23 central banks from Brasilia to Moscow, documents showed.

The central banks of Brazil, Russia, Germany, Hong Kong, South Korea, Poland, Sweden, and Switzerland are among 15 economies that hold the Australian currency, according to a spreadsheet created in July and other papers released today under a Freedom of Information Act request by Bloomberg News. Among the eight possible holders are Iceland, Indonesia, Jordan, Malaysia and Singapore, they showed.
David Llewellyn-Smith is Chief Strategist at the MB Fund and MB Super. David is the founding publisher and editor of MacroBusiness and was the fouding publisher and global economy editor of The Diplomat, the Asia Pacific's leading geo-politics and economics portal.

He is also a former gold trader and economic commentator at The Sydney Morning Herald, The Age, the ABC and Business Spectator. He is the co-author of The Great Crash of 2008 with Ross Garnaut and was the editor of the second Garnaut Climate Change Review.
Latest posts by Houses and Holes (see all)