See the latest Australian dollar analysis here: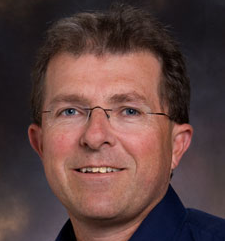 There are two points worth noting about Warwick McKibbin's persistent call for the RBA to control the dollar in today's AFR. The first and greater point is that:
It is clear that it is better to take the appreciation of the real exchange rate caused by a commodities boom through a stronger currency rather than through higher inflation. However, it is important to understand that whether or not to intervene in the foreign exchange market depends on the shock hitting the economy. Allowing a pure float is not always optimal, especially if you have information on the nature of the shock driving the exchange rate.

There are many factors driving the value of the Australian dollar. The case of foreign central banks buying Australian dollars is particularly unusual…If foreigners want to hold more Australian dollars in order to park these dollars in foreign exchange reserves and will not be using these dollars to buy Australian goods and services, then the best response is for the Reserve Bank to print more Australian dollars. These additional dollars should be sold to foreign central banks in return for foreign assets. The foreign assets would appear on the RBA balance sheet exactly balancing the increase in money supply. There would be no effect on the domestic economy from this global shock if the RBA undertook this transaction.
Complete sense to my mind.
The second point is that this is not inconsistent with whatever movements you want in your interest rates policy, even if that means hiking:
The argument for intervention is to eliminate a foreign shock that is distorting the debate about monetary policy. It is completely consistent to argue that there should be intervention as argued above to take out excessive exchange rate appreciation and still believe that domestic interest rates should be raised to assist in managing a major restructuring of the Australian economy
Exactly. You are aligning the currency with an interest rate policy environment that takes the reserve asset buying out of the picture.
This is about as close you get in economics to a "no-brainer". It's time some of the high dollar chest-beating commentators got on with their back flip and supported this idea.
Latest posts by David Llewellyn-Smith (see all)