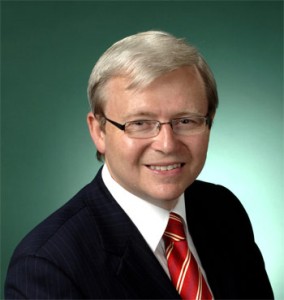 Find below the text of speech given by Kevin Rudd today. More of the same China commodity intensity forever guff, though at least Garnaut's China caution gets a mention. What seems to have passed our entire elite by is the possibility that China will be fine and will continue to grow happily but we won't benefit any longer.  If Michael Pettis proves to be correct, our entire elite should be condemned.
SPEECH – CHINESE ECONOMIC GROWTH AND IMPLICATIONS FOR THE AUSTRALIAN ECONOMY
Address to the Africa Down Under Conference
Perth

30 August 2012

The core question confronting treasuries and finance ministries around the world at present is what is the near, medium and long term prospects for the Chinese economy.

This has profound implications for Australia.

It has profound implications for Africa and for Asia.

And in the midst of a continuing global financial and economic crisis, it has profound implications for the world.

The problem we all face, including those of us who have studied China closely for most of our professional lives, is that making robust predictions about the Chinese economy is difficult at the best of times.

When we add to that the complexity arising from this year being a year of significant political change in the Chinese leadership – by convention now a once every decade event.

And on top of that, the further complexity arising from the recognition by the Chinese themselves in the most recent five year plan (the 12th five year plan released in 2010) that the Chinese growth model must change.

For these reasons the release yesterday of the joint publication by the Australian Strategic Policy Institute and South Africa's Brenthurst Foundation entitled "Fuelling the Dragon" is a timely and substantive contribution to a critical global debate.

And in my remarks today I intend to draw extensively from this paper before offering some tentative conclusions of my own.

China's economic development so far

We are all familiar with China's economic record so far.

In the decades since China undertook fundamental market reforms in its economy, it has transformed itself from being a backward economy closed off from the rest of the world to an increasingly open economy, fully integrated with the global economy and now the world's second largest after the United States.

By any historical measure, this has been an extraordinary achievement.

China is not only the world's second largest economy, but is on track to become the world's largest economy either in this decade or the next.

China is now the third largest economy in terms of international trade.

China's per capita income in PPP terms has now risen to $7,640 US.

As of 2010 in Shanghai double that at $13,000 US.

Between 2005 and 2010, as the paper notes "China accounted for over 80% of the increase in global demand for nearly all metal and energy products"

Furthermore quoting professor Garnaut, the paper notes:

"In the absence in prodigious growth in Chinese demand for most energy and metallic mineral commodities, reasonable growth in the developing world beyond China would have merely offset the weakness in growth in developed countries and prices would have languished below trend".

Significance for Australia

The paper also draws our attention to the fact that Australia's terms of trade have not been as high for more than a century – 65 per cent above the 20th century average level and 85 per cent above the 20th century trend level.

Quoting Findlay, the paper states that Australian GDP in nominal terms is about 13 per cent higher than it would have been without these relative price changes.

Resources currently make up 57 per cent of exports, rising from 41 per cent in 2005.

And this in turn has been driven by iron ore and metallurgical coal – a 500 per cent increase in iron ore export volume since 2005 as well as significant recent growth in coal exports.

Of course this is not the total picture of the Australia-China resources trade, but it is a significant part of it.

And that part of it is primarily driven by the demands of China's steel industry.

The Importance of China's Steel Industry

In an important part of the paper, we are told that China's steel production over the last decade was used in the following ways:

·         Construction (50-60 percent);

·         Machinery (12-18 per cent);

·         Automobiles (5-6 per cent); and

·         Home appliances (2 per cent);

China's own efforts to meet its prodigious domestic demands have been hampered by the low quality of its iron ore resources and by their geographical separation from the principal production centres in eastern China.

Geographical separation has also been a factor for the Chinese domestic coal industry.

In both cases, Chinese for much of the last decade have reached the rational conclusion that it is in their overall economic interests to meet this demand through large-scale imports – initially from Australia but also increasingly from Latin America and Africa.

Australians need to remind themselves that they are not the only potential significant sources of supply to the Chinese market, although we are significantly advantaged by geographical proximity relative to both Latin America and Africa.

But the core question for both the Australian and global resources energy sectors is how sustainable is China's medium to long-term demand for steel in the context of its own future economic development profile.

China's Economic Development Model

According to the ASPI-Brendthurst paper, and quoting the recent work by Song from Peking University, China has now entered "the mid-phase of industrialisation which is more energy and minerals intensive than the more labour intensive early phase".

The paper then outlines two conflicting analyses of where China's resource consumption will go to in the future.

One possibility, based on the trajectory that we have seen in Japanese economic history in recent decades, concludes that China will not reach peak steel consumption per capita until 2024: in quantitative terms china's current steel output is 600 million tones and that by 2024 it will surpass 1 billion tones.

The paper then offers a contrasting position by Professor Garnaut who argues that while absolute energy consumption will continue to increase, climate change and other considerations will cause the rate of growth in energy consumption to diminish and (consistent with Chinese policy directions) reduce the emissions intensity of Chinese production.

Specifically, Garnaut is quoted as stating "resource intensity of production will decline rather more rapidly than seems to be the expectation, and more rapidly still as growth and the investment share of output fall from about 2015".

In a further analytical contribution to this debate, the paper also draws on historical patterns of resource usage in other global economies based on their respective historical experiences.

The paper observes that "historical patterns suggest that consumption of metals typically grows with income until income reaches about $15,000 – 20,000 US per capita in PPP adjusted dollars"

Based on that logic, and based on the per capita income figures I referred to earlier, this would place China at the mid-phase of its industrialisation process.

The key question then is that if this is the mid-phase, then what does the final phase look like in terms of absolute demand for resources and energy and its relative growth over the next decade.

This is where the degree of complexity in the analysis becomes acute.

Many factors are encouraging including the analysis of the massive projected increase in the size of China's middle class, rising to 1.1 billion by 2030.

Leaving aside major problems such as traffic management and environmental pollution, China's automobile penetration ratio is only five per cent of that of the United States.

The paper concludes that China is projected to have nearly 20 times as many motor vehicles in 2030 as it had in 2002 which is a comparable level of vehicle ownership to that of Japan in the early 1970s.

With the paper further noting that "China's automotive manufacturing sector is the largest in the world and accounts for approximately 7% of GDP and rising."

Nonetheless the steel componentry in car manufacturing is likely to halve.

A further positive factor in terms of Chinese overall resource demand is the processes of Chinese urbanisation.

For the first time in Chinese history, in 2011, more people lived in Chinese cities than in the countryside.

Although the paper predicts the high rate of urbanisation will now diminish, the infrastructure demands from China's megacities and so called second-tier cities (that is the 100 plus cities that now have populations in excess of 5 million) will continue to generate significant demand for energy and resources.

Although the paper also wisely cautions us that one of the strengths and weaknesses of China's national planning system, combined with its traditional approach to infrastructure-intensive stimulus in times of global and national economic downturn, is that there has been excessive anticipatory investment in the Chinese infrastructure sector, thereby potentially reducing future investment demand.

Nonetheless in a recent survey by Paul Braddick, the following anecdotals continue to blow our minds away as he describes the urbanisation-related drivers of Chinese resource demand through until 2025;

·         350 million more people to move to the cities,

·         221 Chinese cities of greater than a million people (compared with the 35 in all of Europe today),

·         A million kilometres of new roads,

·         28,000 kilometres of new metro-rail,

·         170 mass transit systems (twice the number in all of Europe),

·         1.6 – 1.9 billion square metres of new floor space as part of 5 million new buildings,

·         50,000 new skyscrapers (the equivalent of 2 Chicagos per year),

·         97 new airports,

·         And, the fuel the above, 1000 megawatts of additional coal fired generating capacity to be commissioned every week.

·         Combined with the new wind power turbine being built every hour and a half.

As I said, this is enough to still take everyone's breath away.

Nonetheless the key question remains as to what the relative degree of what Chinese growth is likely to be into the medium to long term future.

All this leaves us however with a core question unanswered (that is whether we will see a relative decline in the relative Chinese demand growth for resources starting in the middle of this decade or the middle of the next decade).

On this, the ASPI-Brenthurst paper carefully avoids a definitive conclusion.

Nonetheless, they draw our attention to an important recent "stress test" by the Raw Materials Group for what the Group describes as "an almost worse case growth scenario" for China.

Their conclusion is that Chinese iron-ore demand will continue to grow by 3.8 percent a year.

As I have stated before, these are complex and significant questions.

They are nonetheless highly significant for the Australian economy.

This is one of the reasons why, subject to Parliamentary pairing arrangements, I will be attending the World Economic Forum conference being held in China in mid September.

To gain a better insight from China's other economic analysts as to where the Chinese economy is likely to land by the end of this year and in the medium term future.

Proposed Changes to the Model – The 12th 5 year plan

During 2011, I spoke extensively around Australia on the strategic significance of the proposed changes to the Chinese economic growth model outlined in the 12th five year plan.

For anyone who's interested, these can be found on my website with associated power point presentations.

I call this series China 2.0.

The Australian business community needs to be fully appreciative of the deep processes of economic transformation which the Chinese government has itself outlined in this critical document.

China has recognised that its existing growth model is finite.

That model has been based on the following core ingredients;

·         Labour intensive, low wage manufacturing exports;

·         Funded by high levels of national savings and investment;  and

·         Replicating the early economic development successes of the so called newly industrialised economies (the East Asian Tigers) of the 1970s and 80s.

Of course a core driver in this model has been export driven growth, relying upon China's global competitiveness and open access to global markets – all enhanced by China's accession to the WTO in 2001.

China's new model is radically different;

·         Less reliance on exports;

·         More reliance on high level of domestic consumption;

·         In turn fuelled by lower levels of savings, greater government investment in social safety nets to encourage less private saving, and driven by a burgeoning Chinese middle class moving to China's rapidly growing cities.

In this economic model, the Chinse recognise that the domestic market is critical, including the rapid expansion of China's services industries, consistent with the pattern of economic development of other middle-income economies in economic history.

Encouraging China's decision to transform its economic model has been China's increasing wariness as to the long term reliability and accessibility of global markets in a period of sustained global economic necessity.

Furthermore, China is also acutely conscious that rising standards of living are simultaneously compromising its traditional global competitiveness resting on low-wage levels and labour-intensive production.

The key question for Australia and the world is whether China's political economy will enable this profound economic transformation to occur successfully without any significant political dislocation occurring domestically.

And furthermore, what the successful implementation of such a transformation will mean in terms of China's future resources and energy demand.

These are profound questions for us all.

Based on what we know so far, let me hazard some tentative conclusions of my own.

First, while recent economic indicators suggest some softening in Chinese demand, China's actual economic growth performance in the year 2012 is still likely to come in north of eight percent (that is somewhat ahead of market expectations).

Second, China's leadership transition will turn out to be relatively smooth later this year and the new leadership under President Xi Jinping will continue to embrace the economic transformation project outlined above.

Third, given this, on balance I am cautiously optimistic about where this will leave China's demand curve for energy and resources out to 2025.

Fourth, what this means in the interim, however, is that the Australian economy and Australian business begin to need to embrace fully the dimensions of the diversification of the Chinese economy and our engagement with it to one which is not exclusively based on the resources and energy sector.

Fifth, consistent with what I said in the China 2.0 series last year, this means great future opportunities also in agri-business, new materials manufacturing, the financial services, health services, education services, construction, engineering and design services, environmental services and tourism.

Sixth, this means that Australia and China should rapidly conclude their bilateral FTA to underpin the broadening of our economic engagement for the future.

Seventh, given the critical importance of investment flows in underpinning a material economic relationship, Australia should maintain its current open and non-discriminatory investment policies towards China.

And consistent with FIRB processes consider each application on its merits, rather than yield to the politically driven populism that we have seen recently from Mr Abbott and from his political and intellectual soul mate Barnaby Joyce.

I am an optimist for the future of the Chinese economy.

I am an optimist in terms of future of the Australia-China economy (noting that we are currently China's largest single foreign investment destination).

Just as I am an optimist for how Australia and Africa can work together productively in securing a strong future for our respective energy and resources sector.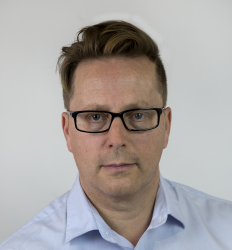 Latest posts by Houses and Holes
(see all)