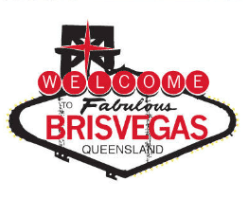 Last week, the Queensland Department of Environment and Resource Management (DERM) released data on housing transfers and mortgage lodgements.
The DERM data is current to June 2012, so it leads the Australian Bureau of Statistics (ABS) Housing Finance data, which is due to release figures for May, by one month. On the other hand, DERM records transactions at settlement date, not sale date, so would lag the signing of the contracts of sale (Section 32's) by the settlement time, typically between 30 and 90 days.
According to DERM, the number of mortgage transfers (10,191) and mortgage lodgements (10,909) in June fell -11% and -13% respectively over the month. They were also the lowest June figures in the series' 12-year history (see below chart).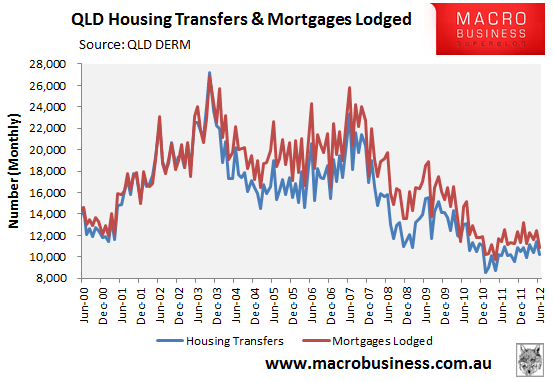 The below charts plot both series against the average number of transfers/mortgage lodgements over the life of the series. First, the transfers data: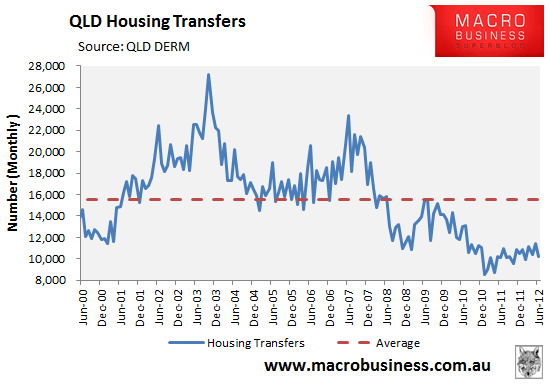 According to DERM, housing transfer volumes in June were -35% below average levels.
And below is the mortgage lodgments chart: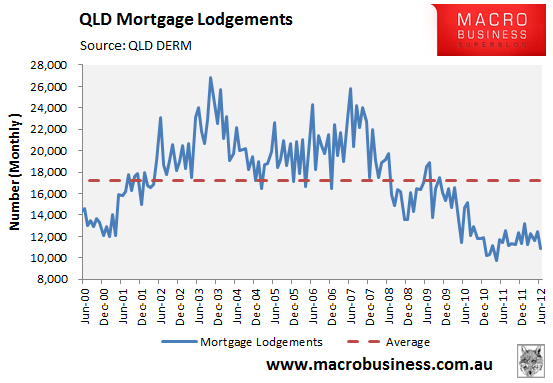 Mortgage lodgements were -37% below average levels, according to DERM.
Finally, the below chart shows the same transfers and mortgage lodgements data on a rolling annual basis: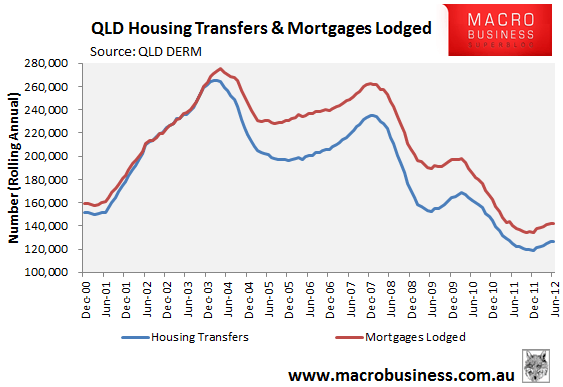 Clearly, Queensland transfers and mortgage lodgements, while above their early-2011 lows, remain highly subdued relative to the past decade.
When viewed in isolation, the DERM data suggests that Queensland home values are likely to remain soft, but should perform better than they did in 2011, where they (Brisbane) fell -6.8% over the year according to RP Data.
Wednesday's ABS housing finance data for the month of May should provide further colour.
MacroBusiness is the blog of the Macro Investor newsletter. Take up your 21 day free trial.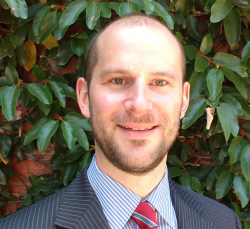 Latest posts by Unconventional Economist
(see all)