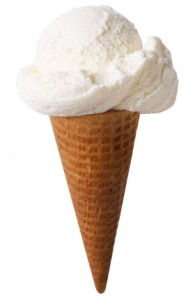 Macquarie Group, once a darling of the market, has become something of a bellwether of the era in which financialisation reaped seemingly limitless rewards. After falling spectacularly in the wake of the GFC, its share price has "only" declined by 10% over the last year, a relative underperformance of -1.4%. Credit Suisse bravely has an outperform ranking, despite cutting its revenue forecasts. The target price of $35 sounds pretty dreary for a stock that once traded around the $100 mark:
We have cut our estimates by 7-11% throughout the forecast period (within Macquarie Securities, Macquarie Capital and Banking & Financial Services), reflecting lower revenues (brokerage and commissions, M&A advisory and underwriting, equities trading income, mortgages income), also incorporating a higher assumed effective tax rate. In an increasingly challenging market environment (for equity-related income in particular), we see MQG's FY13E earnings being increasingly reliant upon the fuller-period benefits of efficiency initiatives.
Yep, no longer either the smartest guyys around or the millionaires factory. Just reasonably good business people struggling in difficult market conditions. The prospective dividend yield of 7.9% looks good, but it is only 20% franked. The prospective earnings multiple is below 10 times, which is probably about right considering the potential weakness of the revenues:
MQG currently trades on 9.2x 12-month prospective earnings; book multiple of 0.7x (global peer group 0.4x-0.7x). Our constructive thesis on MQG continues to be predicated on value and scope for the market, financial and operational leverage (with further execution of the latter two now underway) but acknowledging that improved market conditions appear to be some way off (with the risk of further deterioration) and that the stock may in turn prove to be "dead money" until that time.