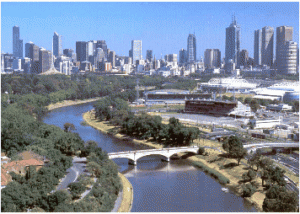 It seems everyone is turning on the Melbourne housing market. Earlier this week, the Real Estate Institute of Victoria (REIV) capitulated, noting that Melbourne would see no house price growth in the short-term and, at best, only moderate price growth over the medium-term. The REIV's analysis was joined by the generally bullish BIS Shrapnel, which forecast real price falls of -6% in Melbourne over the next three years.
Now the Eureka Report's property analyst, Monique Sasson Wakelin, has had a 'Eureka moment', finally acknowledging that the Melbourne housing market is in the doldrums:
The current Melbourne housing market dynamics are working in the favour of aspiring home owners, with no short-term prospect of capital growth for investors, says property investment adviser Monique Sasson Wakelin.

Wakelin has adopted a more bearish outlook on the Melbourne property market and predicts there will be no capital growth in house prices for at least year…

"Investors will be treading water for some time, but the upside is that you are coming into a market that is very transparent and very affordable…

However, Wakelin insisted a lack of capital growth did not mean the "sky is falling in" or that the "everything is going to fall apart".
The thing that is particularly interesting about Ms Wakelin's comments are that they contradict her more upbeat assessment provided only last month:
The Melbourne inner-suburban investment property market is in recovery mode, with a perceptible shift in the balance of power from buyers to vendors, according to property investment adviser Monique Sasson Wakelin…

"You won't see it in the statistics published in our metropolitan daily newspapers because they concern themselves with city-wide data, which, as the table shows, only indicate a flat market."

But she suggests investment-grade assets two to 12 kilometres out from Melbourne's CBD are improving.

"The feedback from our team of property advisors who are in the market six days a week is that prices for this category have clawed back around half of the decline in prices experienced since the previous market peak in 2010 – a testament to their resilience and quality even in a challenged market," she says…

"Another positive for the market was the reasonable level of quality stock at the moment.

"If you're looking for a quality asset, now is a time you can be confident of finding it."

"Similarly, those who are seeking to sell can expect growing interest from buyers," she says.

With this backdrop of an already recovering market, she expects the 50-basis-points drop in the cash rate by the Reserve Bank last Tuesday, plus the prospects of further cuts in coming months, to provide further support.
Better late than never I guess…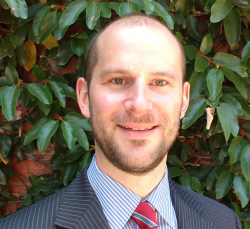 Latest posts by Unconventional Economist
(see all)