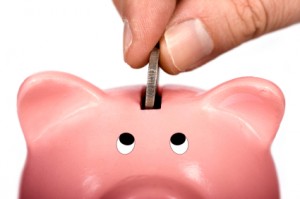 The variability within the Australian economy seems to be a mystery to some and simple to others but I doubt many have considered the "deposit dilemma". In the following paragraphs I am going to outline an hypothesis about how Mega Bank (the big four) has a sleeper hold on the Australian economy due to the inappropriate creation of deposits. Credit will be given in future posts if the hypothesis has been outlined by others.
The hypothesis is that Mega Bank has been allowed to create an excess of deposits to fund lifestyles and retirement for a select group and this is ultimately slowly squeezing most parts of Australia to sleep. I'll outline the hypothesis in this note and follow up with supporting evidence.
When I'm referring to deposits I am referring to all domestic ie Australian, lending to banks and other ADIs.
As Mega Bank holds 85% of all Australian ADI assets and liabilities, we'll assume for the explanation of the hypothesis that Mega Bank is the only ADI.  Admittedly though there is a continuing commercial war between Mega Bank and other ADIs especially over deposits.
How does Mega bank create deposits and where is the dilemma?
The Myths
In summary, saving income by households does not increase Mega Bank deposits, unless the funds would have been spent on imported goods.  Savings merely denote less economic activity and the hoarding of wealth within households.
Neither does selling any assets within the domestic economy create deposits, unless the buyer has borrowed funds.
 Capital Flows (ex Debt) into Australia
The trade account directly affects the level of deposits. Surpluses increase, deficits decrease Mega Bank deposits. Australia has a continual current account deficit. The CAD, however, has been funded by Mega Bank's and the government's offshore borrowing so trade surpluses create deposits and the deficit increases Australia's debt. Nevertheless, when the net trade position annually over the last 15 years is analysed, its affect on deposits is not significant when compared to the level of increase in deposits. No doubt this is because the balance of trade has very little to do with the CAD. The real problem is the size of negative primary income in the capital account.
Net capital investment into Australian projects  (eg mining) by offshore investors increases deposits. Although due to our limited manufacturing sector, mining projects for instance which involve a majority of plant and equipment investment purchased from offshore, have limited net effect on Mega Bank deposits.
Selling the "farm" increases deposits. As does immigrants who bring in their own funds. But again as we also invest offshore and emigrate the net position has not been a significant increase in deposits.
The numbers show net capital inflows have increased deposits but not relatively significantly.
Government Borrowing Domestically (or Printing)
Although it's possible to start anywhere in the cycle when explaining the deposit and lending cycle, I am going to start with a bank with the domestic deposit.
When a government borrows domestically (or prints) , and spends that money in the economy, it both creates a debt for itself but also it creates another deposit. In Australia's case, the funds come from a Mega Bank deposit, and a loan asset to the government was created within the bank. The government spending was deposited in Mega Bank by taxpayers, doubling the deposit liabilities and the perceived wealth of the populace.
So what does Mega Bank do? It uses that extra deposit to create an asset by lending in order to earn income to pay interest on that deposit. In Australia the funds are lent mostly into residential mortgages. Australian government domestic borrowing both creates deposits and provides a large jolt into the residential mortgage markets.
Government domestic borrowing does have a natural unwind mechanism. By taxing the populace in the future, governments can broadly and on a targeted basis, receive funds to repay debt. But generating those excess revenue receipts through surpluses and repaying debt actually reduces the deposits originally created leaving a domestic deposit and a lending asset.
Its a manageable system if the beneficiaries and the ultimate payers are not too polarised by government policy. Since 2010, government borrowing has significantly increased bank deposits.
Productive Lending
A simple definition of a productive purpose would be providing goods or services or building an asset for sale.
When an Australian household with funds in Mega Bank withdraws funds in Mega Bank in order to purchase those goods or services or assets, then the seller takes the funds and deposits them into Mega Bank. These activities even when carried on a multitude of times per day do not increase the level of deposits although such a process continually increases the value of the money or productivity.
When, on the other hand, Mega Bank lends deposit funds to the provider of the goods and services in order for them to be provided, and those funds are used productively, deposits are created within Mega Bank in addition to the original deposit that started the process.
Naturally when the goods or services are finally purchased, the funds withdrawn revolve around the cycle to repay the debt and decrease the deposits. It's an inbuilt unwind mechanism. Although the economy should operate so that more lending opportunities and therefore goods and services are created than is being unwound. A process that continually increases wealth by creating more and more deposits.
Unfortunately Mega Bank has actually significantly decreased productive or business lending since 2008 which has had a negative effect on deposits counterbalancing the increases in the decade before the financial crisis.
Of course, Mega Bank and producers get it wrong sometime with little or no demand for the goods or services at the required price. Losses are produced in this situation which correspondingly decrease deposits and wealth but over the history of banking systems these events have not been system destroying when productive lending is involved.
The process of productive lending creates not only a healthy Mega Bank but a healthy economy and more wealth across the general populace. Productive lending however, needs to do much more than simply provide those noble ends, it must generate sufficient wealth flow to repay non-productive debt when its due.
Non-Productive Lending
For the purpose of this hypothesis, non-productive borrowing is defined as borrowing for any purpose which a household does not need to live reasonably and cannot service and repay whilst living reasonably. As an example, a median household that is purchasing an existing dwelling and borrowing at 6 times gross income, I'd define around half the loan as non-productive lending as 3 times gross income is reasonable but 6 is not.
When, our theoretical family above purchases the said house with its Mega Bank mortgage, a deposit is created with the beneficiary being the vendor of the unreasonably priced house. In this circumstance, Mega Bank has a loan on its books that must be repaid from wealth created in the economy primarily from future productive lending. There is no other direct repayment mechanism, other than selling the house but that still does not extinguish the deposit.
On the other hand, the vendor has realised the perceived house wealth into a bank deposit with no deduction from tax. As the deposit is in Mega Bank, that deposit will be used to mostly fund more mortgages and non-productive lending. The lucky beneficiary can spend the deposit as they see fit into life style, non-productive purposes or actually for productive purposes. Mega Bank is now conflicted, it does not want the depositor to make any decisions, it wants to make the decisions and the deposit to support the mortgage loan that was created.
There is no systemic unwind mechanism for the situation I describe. If the borrower, or extrapolated, all the borrowers with non-productive debt, cannot not adequately service their loans, there is no way to both reduce the debt and to reduce the deposit. Even selling the houses to repay the debt does not bring back the status quo, as the lucky vendor wants the deposit serviced and there is no mechanism, to reduce the deposits value to reduce the burden.
By a country mile, Mega Bank deposits have increased due to non-productive lending more than any other classification. This is due to a number of factors that I have previously posted on, but for now the level of deposits is the issue.
Mega Bank is stuck, it cannot reduce its exposures to non-productive lending as it must service the deposits that not only must not migrate to the few lending alternatives but also must remain a reliable long term source of funds without discretion on use.
Offshore Borrowing (ex CAD)
We don't need to be Einstein to understand that money borrowed from investors offshore by either the government or Mega Bank increases bank deposits. These funds are handed out to taxpayers or loaned to borrowers and ultimately find there way into Mega Bank. However, I believe that compared to domestic sources, offshore borrowings accelerates domestic deposit and loan creation.
Offshore borrowings add another creation leg into the deposit creation cycle. The loan itself does not need to rely on an existing domestic source and therefore my analysis starting at the point of domestic deposit adds one extra deposit creation point to the cycle. This would seem to me to be a great advantage if deposits are created through productive lending, but a system threatening issue when its been through primarily non-productive lending.
Without Australia having both a trade and current account surplus, there is no unwind or repayment mechanism to repay offshore borrowings. But whilst that is an eventual system destroying risk, the deposits created through the process have far more social and risk distribution ramifications than just analysing the issue from a national point of view.
Over the last few years, whilst Mega Bank offshore borrowings have stablised, the Commonwealth has stepped up to the mark to fill the gap maintaining the increase in deposits. Offshore borrowings have contributed greatly to increasing Mega Bank deposits. Unfortunately, however, it's mainly through the increase of non-productive lending and that has added to the sleeper hold.
Hypothesis Summary
Mega bank has significantly increased its deposit base through non-productive lending accelerated by offshore borrowings, distorting the distribution of wealth. The level of non-productive lending is so large that it's not possible to service and repay this debt through productive means. The beneficiaries of the non-productively generated deposits are not about to give up their value and the mortgagors will not reasonably be able repay their loans or sell the assets at unreasonable values.
There is no unwind mechanism to share the problem equitably between Australian depositors and mortgagors and no incentive to boost productive lending. This is the deposit dilemma and the Australian prosperity delusion.
To ZIRP and beyond!