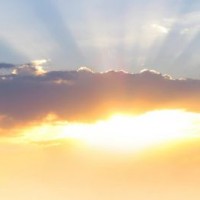 Not a good night for risk assets and markets as we slid toward the EU summit.
US Stocks were down early with JP Morgan in particular under pressure after a New York Times article said that the losses arising from the recent trading problems could be as high as 9 billion. As a result JP Morgan fell 4.4%. But it had to be more than just this story because Bank of America was down 2.1% and Citibank fell 4.2%. Indeed European banks were under pressure in their day as well and Barclays was under intense pressure falling 16% owing to its LIBOR scandal. Elsewhere in the US markets, health care stocks were under pressure after the Supreme Court surprisingly upheld "Obamacare" with the Chief Justice side with the liberal judges on the Supreme Court.
At the close of play the Dow and S&P 500 were down 0.2% at 1,329 and 12,602 respectively but as you can see in this hourly chart of the S&P 500 it looks like the plunge protection team were at work toward the close. The NASDAQ finished under a bit more pressure closing down 0.9%.
Across the pond in Europe it was another poor night with the FTSE down 0.56%, the DAX down 1.27% and the CAC a less aggressive 0.37%. Italians and Spanish yields remain elevated
The European Leaders conference has divided into the Germans and their Northern colleagues versus France and Club Med. The Germans continue to resist the pressure to backstop everyone unless they cede more sovereignty to Brussels while the rest wants the money now and will talk about the other stuff later. Spain and Italy remain under pressure from bond markets as their yields remain elevated and France is running its own agenda by taking sides with the embattled nation. But markets seem to be growing complacent or bored with what's happening
Indeed, I was in a discussion last night with a couple of colleagues about the European situation and  the point was made that perhaps European politicians weren't doing such a bad job after all. The rationale being that the politicians are playing a long game on a different time frame to the market which just wants a quick fix. Indeed the disconnect recently between Europe's poor outcomes and the market's performance suggests a growing tolerance for this mess and the muddle through approach. Indeed the low expectations that are attached to this week's meeting of EU leaders is perhaps a sign that only a catastrophe is now a real and material market risk. Time will tell but it is worth thinking about if you have been overly bearish everything on the back of Europe.
Now, bearish because of a weak economic outlook, that is a different story.
The Crude rally faltered aggressively under the weight of the risk sell off last night and as you will see in the chart below this is a clear reversal from the downtrend line reinforcing its importance for the outlook. Gold was off large as well dropping 20 bucks and ounce before finishing down 1.48% to 1,555.40.
The AUD moved up and down with the EUR and risk trades. It fell below parity for a short time before rallying back late with the reversal in other markets. Sterling was also under pressure last night as the USD had an overall better performance.
Just briefly in other news:.
The 3rd estimate of the US GDP was unchanged at 1.9% for Q1 2012 but this unchanged result masked some interesting structural changes within the makeup of this aggregate result. Most notable for me was the reduction in consumer spending from +2.7% to +2.5% and particularly the reduction in exports from +7.2% to +4.2%.
News Corp confirmed that they will proceed with a plan to break the company in two with the Newspapers being split off from the Entertainment arm. Rupert Murdoch will be the head of the new Entertainment company with the Newspaper boss yet to be named.
Blackberry maker RIM has announced that it is going to sack 5,000 workers and delay the release of its new operating system.
Lets have a look at some of the markets we follow.
Crude: It is still near its base but you can see the clear reversal from the downtrend line. Like the copper chart we have been looking at over the past couple of days a break of this line would be a signal that something is changing in markets. But the line has to break.
EUR/USD: My bias has been for lower prices all week and we saw that last night. The 1.2436 level gave way in trade but EUR has managed to drag itself back over this for the moment. Based on my Bolly bands there is really no trend here.
AUD/USD: Rally and reversal, probably a pretty poor candlestick given it completely engulfed the previous days trade and finished lower after backing off from trend line resistance. Still a tight range but a close below 0.9980 would open up the downside again.
ASX 200: Likely to be under a little pressure today and I have adjusted the range to reflect the lows of this week. My longer term bias however remains for lower levels.
On the Data Front
RBA Credit Aggregates are out today so we'll get a feel for how the deleveraging is progressing in Australia. Overseas we continue to watch what happens and is said in Europe and then eyes turn to the US and in particular the Chicago PMI.
www.twitter.com/gregorymckenna
Please remember these are not recommendations for you to trade these are my views and I have my risk management tools and risk parameters that you do not have access to. Thus, this blog is for information only and does not constitute advice. Neither Greg McKenna nor Lighthouse Securities has taken your personal circumstances, objectives or financial situation into account. Because of this you should, before acting on this information, consider its appropriateness, having regard to your objectives, financial situation or needs.