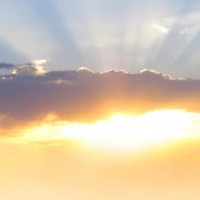 US data continues to be the key thing between a full-blown risk retreat in the run up to the EU Summit tonight and tomorrow. Overnight we saw the first rise in durable goods for 3 months posting +1.1% in May with machinery and defence orders driving the overall increase. Pending home sales also rose, up 5.9% in May. The positive in this last piece was that pending home sales are now back at the March highs which is the highest level since April 2010.
As a result, US equities were higher all day and at the close of play the S&P 500 was up 0.9% to 1331.85, the Dow was up 0.74% to 12,627 and the NASDAQ rose 0.74% to 2,875.
Across the pond in Europe the afterglow of the US data helped shares break their recent losing streak with the FTSE up 1.4% (good retail data in the UK helped), the DAX was 1.5% higher while in France the CAC rose 1.7%. Both Spanish and Italian share markets were also up more than 2%. Our markets should open higher as the ASX follows the better tone offshore and what is likely to be a better day in Asia.
Staying in Europe, German Chancellor Angela Merkel was at it again overnight saying that her European colleagues are putting the cart before the horse with the calls for joint debt liability  – markets ignored her because it's the third day in a row she has had the fire hose out. In what seems to be a clear rebuff of EU Economic and Monetary affairs Commissioner Olli Rehn's attempts at conciliation, Merkel is quoted as telling the Bundestag,
I fear that at the summit we will talk too much about all these ideas for joint liability and too little about improved controls and structural measures…Joint liability can only happen when sufficient controls are in place.
All this while the Spanish Prime Minister Rajoy is sounding increasingly shrill about the borrowing costs now being paid by Spain:
"The most urgent issue is the one of financing. We can't keep funding ourselves for a long time at the prices we're currently funding ourselves,"
Chances of anything actually materially positive or groundbreaking from this week's summit have to be low don't they? But does that matter? I argue that probably only a destruction of the euro is not priced into markets at the moment – surely the rolling crisis and hopeless leadership is?
On this front here is a link to a piece by Mike Dolan of Reuters saying that maybe the biggest risk for investors in the second of 2012 is if everything turns out ok. Worth a thought. On the other hand, Ray Dalio reckons we might be expecting too much of Europe's politicians – also worth a thought. We have a market as I like to say.
In other markets, crude was up strongly on the back of a fall in inventories with the EIA saying they fell 100,000 barrels. This helped Nymex crude to climb back above $80 Bbl up just over 1%. Please note, if you are interested in the fundamentals, that this fall in inventories is from the highest levels since 1990 the previous week. Copper was also higher with gold roughly unchanged but the softs were stronger on the US economic data.
In currency markets the EUR continues to fight back from intraday lows but it continues to be biased lower. The AUD is only up a smidge to 1.0080 as the EUR's tractor beam keeps it anchored but equally because the USD is and should benefit from the improvement in its economic data. It has remained buoyed by increased hopes of more Chinese stimulus after the China Financial Futures exchange was reported by Reuters to have said it will cut margin requirements for stock futures from 15% to 12% – go figure in this market!
Just briefly in other news:.
The lower than expected German CPI surely gives room for an ECB cut – doesn't it?
Xstrata, Glencore are said to be revising key parts of the merger. Glencore is under pressure from Middle Eastern investors and its shares were similarly pressured last night.
Moody's has put Genworth on ratings review for a downgrade. As one of our two primary LMI providers Genworth is important for the Australian economy.
Portugal's PM called for a banking union – refer Merkel's comments above.
The IMF is joining the Cyprus rescue deal – probably unhelpful.
Lets have a look at some of the markets we follow.
Copper: Copper remains my lead indicator for risk assets like equities and risk currencies like the AUD. The timing of the "fundamental" news that will come from the EU summit could not be coming at a more perfect time given the "technical" setup here and the proximity of the down trend line. Watch this space.
EUR/USD: It continues to be an  interesting time in the EUR which, as you can see in the candles, keeps bouncing back from intraday lows (longer tail than body). Support was found again ahead of the 1.2440 level and a break of 1.2436 would still be needed to open the way back to the recent lows. Like Copper EUR is at a very important juncture – my bias remains lower.
AUD/USD: The AUDUSD is going nowhere and the range is very small over the past day or so as traders await some leadership from Europe. This is high level stuff but you can see the bounce in AUD/JPY has currently failed around the 50% retracement level of the recent sell off. It looks to me like it has further consolidation toward 78.80/79 and then we will have a clearer outlook. A break of the recent high would tell us this cross is going significantly higher however.
ASX 200: Back inside the range and biased higher today .
On the Data Front
Nothing of note in Australia today but in the US tonight we have jobless claims and of course anything from Europe.
Have a great day.
www.twitter.com/gregorymckenna
Please remember these are not recommendations for you to trade these are my views and I have my risk management tools and risk parameters that you do not have access to. Thus, this blog is for information only and does not constitute advice. Neither Greg McKenna nor Lighthouse Securities has taken your personal circumstances, objectives or financial situation into account. Because of this you should, before acting on this information, consider its appropriateness, having regard to your objectives, financial situation or needs.