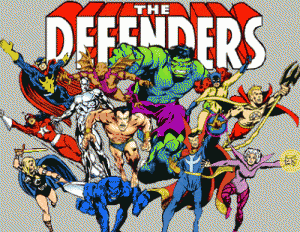 Last week's revelation that the number of households disclosed in the 2011 Census was some 900,000 less than that assumed by the National Housing Supply Council (NHSC) appears to have prompted a rear guard action from one of Australia's key housing shortage proponents – the ANZ Bank.
Over a number of years, the ANZ's Property Research team has used Australia 'chronic housing shortage' to argue that Australian housing is not a bubble and that home prices would not fall. A classic example of the ANZ's line of argument was on display in January 2011, in a report published on Smart Company:
A new report from ANZ claims residential properties aren't overvalued…

Senior economist Ange Montalti also says the current short-term trends affecting housing prices, including a decline in demand and the lack of first-home buyer stimulus, won't last for more than a year, predicting stronger growth in 2011-12…

Our view is that with the housing market being quite tight, we should see some support for prices over the next 12-18 months"…

Looking forward, Montalti believes a shortage of properties in certain areas, based on the population growth models, will keep prices moving in the second half of 2011, moving on into 2012.

"Worst case scenario is that we get some more flatness for a bit longer. But we have pent up demand, and there aren't enough homes, so we suspect there will be upward movements in prices going into 2012 and 2013."
Having based much of its argument on house prices around Australia's so-called housing shortage, we should not be surprised that the ANZ has now released a report arguing that the overestimatation of the number of households by the NHSC and ANZ is not material and that Australia's housing shortage is just as pervasive as ever:
We initially thought the reduction in estimated resident population (ERP) would significantly lower our estimates of the underlying demand for housing and bring down measures of the existing housing shortage.

However, closer analysis of the Census results and methodology suggest that our estimates of annual underlying housing demand and the housing shortage will be largely unchanged.

The ABS Census of Population and Housing contains a wealth of information on dwelling, household and population numbers, size and structure which are key inputs into measures used to determine Australian housing market balance methodology.

It has now been shown that estimates have significantly overstated Australia's population growth over the 5 years since the previous Census in 2006.

But, much of the revision is attributable to a new methodology applied by the ABS to account for the under-enumeration of Census responses.

The application of this new methodology in Census 2011 effectively means while the level of the census population estimates have been improved, the 2011 Census population results are not directly comparable with earlier census data. The relationship between variables within each census is internally consistent but the 2011 ERP levels cannot be directly compared with earlier information.

Underlying housing demand is generally presented as an annual flow (or change). As the growth in population in our spliced ERP series is much the same as earlier estimates, our assessment of the annual growth in underlying housing demand remains little changed.

This means that despite the marked downward revisions to population levels, our earlier estimates of the underlying growth in the number of households and the housing stock that are used in our housing market balance calculations are broadly unchanged.

As a result our estimates suggest Australia still faces an unprecedented level of pent-up housing demand. The shortage of housing is clearly evident in tight rental markets where upward pressure on rents is intensifying. A lack of housing supply remains the key driver of housing affordability concerns and a re-acceleration of population growth combined with ongoing falls in new dwelling approvals foreshadows a marked deterioration in the housing market balance in the years ahead.
So according to ANZ, the change in population – or population growth – is roughly the same as previously estimated, therefore, the shortage of homes is broadly unchanged. The fact remains, however that if the starting (baseline) number of households (and population) in Australia was less than previously assumed by ANZ, yet the number of homes in Australia was the same, then the overall size of the shortage will have reduced significantly following the 2011 Census' results.
In any event, I agree with the ANZ's overall view that Australia has built less homes than it should have and that both prices and rents are higher as a result. Rather, my key issue with the ANZ's line of argument is that Australia's 'shortage' would prevent home prices from falling.
Let's not forget that similar housing shortage arguments were used as a reason why prices would not fall in Britain and Japan in the late 1980s and early 1990s. Both regions then experienced large house price slumps, with Japan's house prices still less than 50 per cent of the peak value reached two decades ago, while Britain's house prices fell to their lowest multiple of income ever record in 1997.
Similarly, the most supply-restricted markets in the United States were typically the one's that experienced the biggest rise in prices in the decade prior to the GFC, only to then experience the biggest busts (see here, here, here and here).
The key takeaway is that the argument that housing shortages arising from high levels of underlying (or 'pent-up') demand would prevent home prices from falling is inherently flawed. General economic conditions can deteriorate, causing unemployment to rise and the number of people per dwelling to increase as they group together to reduce their housing costs. Such actions can also turn a perceived housing shortage into a surplus, as occurred in Southern California.
The economic reality is that the demand for housing is highly changeable depending, largely, on the prevailing economic conditions. And when housing supply is unresponsive ('inelastic'), these changes in demand are more likely to feed directly into prices instead of new construction, making the housing market more volatile and prone to boom/bust cycles.
Leith van Onselen is Chief Economist at the MB Fund and MB Super. Leith has previously worked at the Australian Treasury, Victorian Treasury and Goldman Sachs.
Latest posts by Unconventional Economist (see all)