From the SMH:
Australia is not at danger of a collapse in the housing market, a top central banker says, again playing down concerns that Australia could suffer price falls like those seen in the United States or parts of Europe.

Speaking at a mortgage conference, Reserve Bank assistant governor Guy Debelle said he was more concerned about the outlook for the European Union and the uncertainty that was causing globally.

There was a "day of reckoning" coming for the EU at some point but nobody knew how it would play out, said Mr Debelle, who heads the central bank's financial markets unit.

Asked about fears of a housing collapse in Australia, Mr Debelle said there was no oversupply of housing in the country, households were well able to manage their debt levels and mortgage arrears remained very low.

"This (housing risk) is not something that keeps me awake at night," he added.
Fair enough. But I'm not sure how you can worry about a "day of reckoning" for Europe that isn't also some kind of reckoning  for Australian assets.  Go long FHOG?
Update: Here's the podcast and slides from the Panel Discussion (his comments from 12 minutes in): Remarks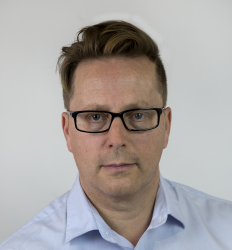 Latest posts by David Llewellyn-Smith
(see all)