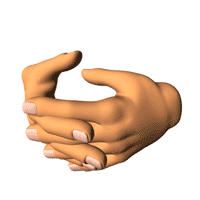 Courtesy of Also Sprach Analyst.
Regular readers will know that H&H has been covering the decline in the thermal coal price.
One of the factors at play is that as electricity production growth stalls in China, and power plants' coal inventory remains high, inventory elsewhere is rising in ports and warehouses. No one is buying.
China Securities Journal reports that as inventory keeps rising, the coal price keep falling.  According to the report, coal inventory in the five biggest power plants in Guangdong power grid has hit 20 days or more, not only way higher than the minimum requirement of 7 days, but also way higher than the normal required level of 15 days.  A coal trading insider told the journal that the situation now (of having no customers buying coal) is similar to the coal "crisis" in the year 1997 (note: that's the year of Asian Financial Crisis).
On a related note, Shanxi Coking Coal Group, a leading coking coal producer, is venturing into pig slaughtering business with Shuanghui Group, one of the biggest food processing companies according to 21th Century Business Herald.  According to the report, the two companies will build a pig slaughterhouse with an annual output of 2 million dead pigs.
Coking coal is used mainly in steel production.  With steel inventory at steel mills high and production set to fall, it is not surprising that the demand for coking coal is also falling, just like the demand for coal from power plants.  And curiously, as demand for steel (and hence coking coal) stalls, Wuhan Iron & Steel and Shanxi Coking Coal Group both have chosen to do the same thing: sell pigs.