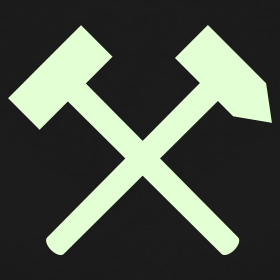 From The Australian this morning:
WEST Australian Premier Colin Barnett has warned his state will "fully integrate" with Asia if the federal government doesn't ensure WA gets its fair share of the GST pie.

Speaking on Sky News's Australian Agenda program yesterday, Mr Barnett said his state was becoming "much more independent financially" and the strength of Western Australia's economy was concealing the "true weakness" of the national finances.

"If we went to a scenario, which is possible, where WA only got 25c in the dollar, or maybe no GST return at all, at that stage commonwealth-state relations between Canberra and Western Australia would be negligible," Mr Barnett said.

…"Unless Canberra gets up to pace with the West Australian economy, the West Australian economy and community will simply move away from the rest of Australia and closer and closer to Asia in every respect, whether it is business, sport, health, education, environmental management, research, whatever else," he said.

"That's not a threat, that's a reality, and I don't think that is understood on the east coast," he added.
You may recall I advised the Western Australian government to invade some months ago:
This situation is untenable for Western Australians. Their wealth is being siphoned off by the great eastern parasites who are living high on the hog at Western Australian's expense. The West has been enslaved by the East for too long. It's time for the wheel of karma to swing about.

Col. Barnett of the ruling Western Liberal Front must seize this historic moment. The East is weak. For decades it has descended into decadence as it used other people's money to trade houses as if they were commodities. But they weren't. They aren't. The Chinese don't buy houses by the megacarrier load. They buy dirt. Western Australian dirt.

Now, successive years of austerity in the mold of the European periphery has pushed a corrupt regime into historic decline. The peoples of the East are depressed, their houses falling in value, their hopes of a second and third investment property and retirement by 28 shattered.

They are ripe for the picking.

I know Western Australia has no standing army while the East does. But think about it. A declaration of secession would instantly bankrupt the Eastern parasites. Their own army would be impoverished and starving within a week. A small and well drilled army of mercenaries contracted from Sandline  would be sufficient to demoralise the Eastern forces. A swift offer of improved pay conditions and free pies would see them flood across the border, leaving the East defenseless. Col. Barnett will ride a mining behemoth into the heart of Sydney, Melbourne and Canberra unopposed, to the cheers of local degenerates desperate for the liberation of employment.

Even as we claim our Eastern prize, the tactical seizure of Pine Gap would be sufficient to keep the US sympathetic to the Western Australian invasion and a quick declaration of loyalty to WANZUS would prompt the State Department to force recognition of Western Australian sovereignty through the Security Council.

Think on the benefits a moment. Canberran residents would be forcibly relocated to the Pilbara to become slave labour in the mines. The old city of this mock capital would be razed and the earth of its high plateau salted so as to become uninhabitable for a thousand years. The leech of mining taxes would be squashed permanently and rivers of gold will flow uninterrupted to Western Australians on both counts!

And it need not stop there. Our boundless riches can then finance Western Australia's push into the Western Pacific. For too long have the sheep herders of the Kiwi Isle stood against us. There, peasantry knows no bounds, tilling the earth when it is there, virgin and prostrate, to be dug. Beyond that lies the Great Western Australian Empire!

The East is soft. It's moment has passed. In its place must rise a new Australia, a Western Australia, a paragon of mining manhood, rippling with bronzed, pick-wielding vitality. A teutonic mining state upon which all will look and despair!
I renew that call today.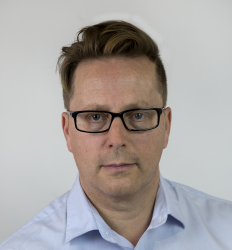 Latest posts by Houses and Holes
(see all)