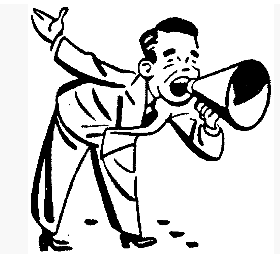 As an economist, few things peeve me off more than when a commentator blames the current malaise in the property market on people "talking down the economy", rather than an objective analysis of the facts.
A classic display of this was exhibited yesterday by Terry Ryder, the founder of hotspotting.com.au. In an article appearing on Property Observer, Ryder blames so-called 'doomsayers' for talking Australia into recession and fires a missile at the Housing Industry Association (HIA) for supposedly wrongly portraying the housing market as being in a quagmire [my emphasis]:
We are infested with politicians, industry associations and business leaders who seem determined to talk us into a recession…

There is no greater example of the problem than the housing sector. This is the industry that has shot itself in both feet and is now pointing the gun at its head.

If insanity is defined as repeating the same mistakes while expecting different outcomes, then the Housing Industry Association is the craziest bunch in the nuthouse.

For years the HIA has been trying to extract concessions from government by pumping out "crisis" media statements on an almost-daily basis. We have an affordability crisis, a housing shortage crisis, a red tape crisis, a taxation crisis – the HIA has talked down its own industry day after day. Even positive data has been twisted into a tale of pessimism.

Australians are out there buying homes and investment properties again – and markets are rising. But they're not building new homes, they're buying existing ones. Why would anyone want to build when the HIA keeps telling them the industry is stuffed and their products are too expensive?
If the housing market is rising, why has the RP Data-Rismark home price index fallen for 6 straight weeks to be down -2.1% this year?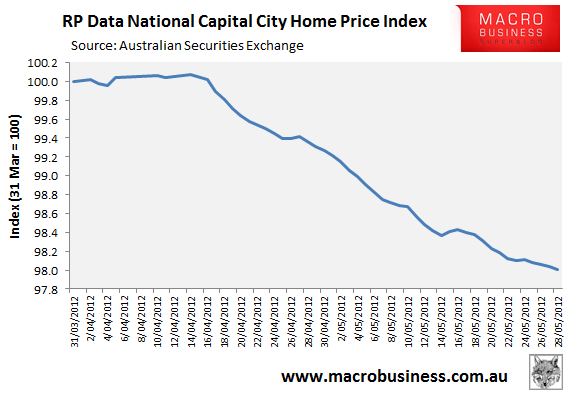 And if buyer demand is recovering, then why does the latest Australian Bureau of Statistics (ABS) housing finance data show the number of housing finance commitments (excluding refinancings) tracking near decade lows?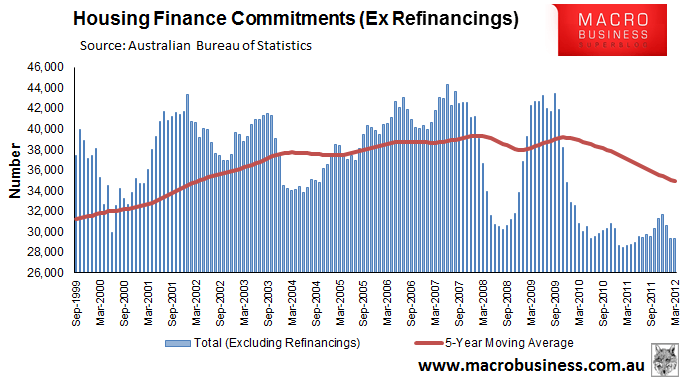 Anyone examining the data objectively would struggle to form the view that "Australians are out there buying homes and investment properties again – and markets are rising".
Ryder then tears the HIA apart for claiming that the housing construction industry is contracting:
Now they're saying the residential building industry is descending into recession. "New home building has collapsed," says managing director Shane Goodwin. "We're on the brink of recession … the worst conditions in decades."

The only thing that's collapsed is common sense and sound judgment at the HIA.

They should be selling the benefits of building new homes. They should be highlighting the areas in Australia where the economy is strong and business is good.
An objective analysis of the facts shows that new home sales in March collapsed to their lowest level since 1994, running at roughly half the level of 2009-10, despite the existence of generous state government incentives (which have since expired in Queensland and will expire mid-year in Victoria):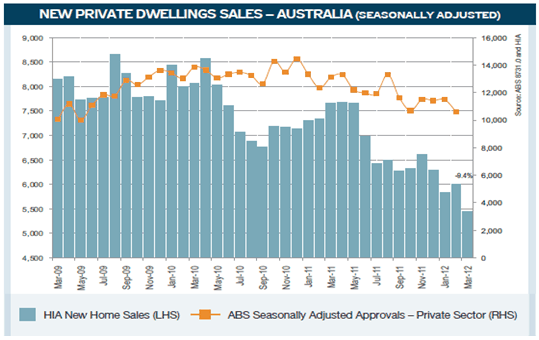 And the number of dwelling approvals in Australia have been falling for two years and are approaching GFC lows: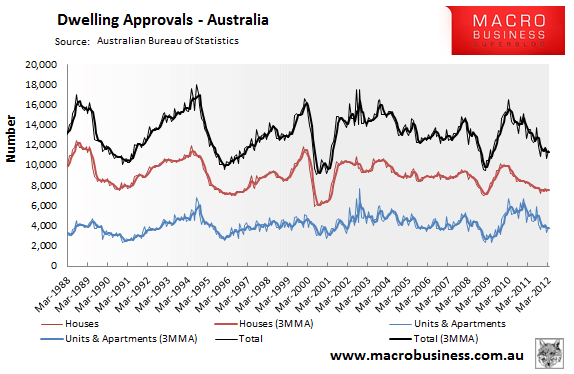 As H&H writes this morning, what the nation needs is coherence, not excessive gloom or Panglossian spin.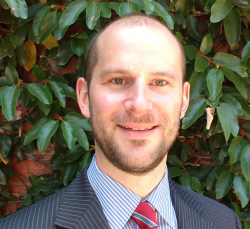 Latest posts by Unconventional Economist
(see all)