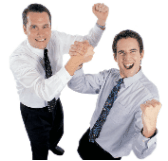 As The Prince reported earlier, the Australian Bureau of Statistics (ABS) this morning released the labour force data for the month of April, and like last month's print, it is very good.
In seasonally adjusted terms, total employment increased 15,500 (0.1%) to 11,501,000. Full-time employment decreased 10,500 (0.1%) to 8,062,800 and part-time employment increased 26,000 (0.8%) to 3,438,200..
The below chart shows the changes in these components since April 2008. As you can see, this month's employment gain of 15,500 persons caps-off two good months for the Australian labour market. The only caveats are that last month's gain of 44,000 persons was revised down in this release to 37,600 and the economy shedded 10,500 full-time jobs in April.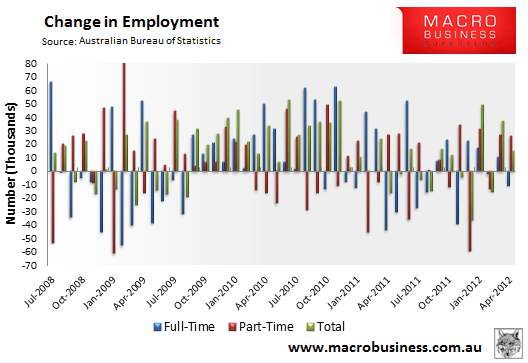 The total level of employment in Australia has again reached an all-time high, surpassing last month's peak: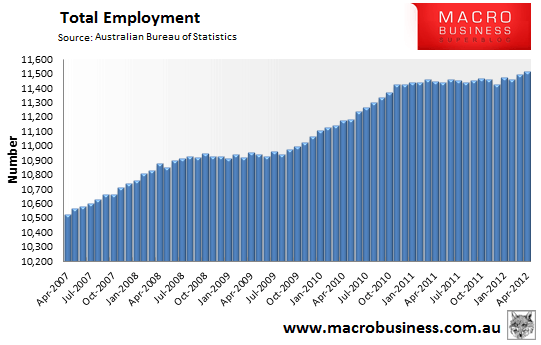 On a rolling annual basis, employment growth was 0.60% in April, and has clearly recovered from the low of -0.01% reached in December 2011: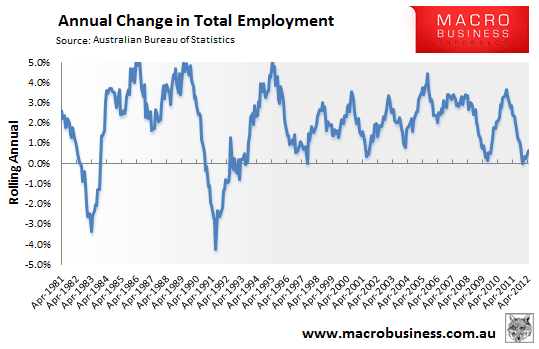 Despite the creation of 15,500 jobs – and increase of 0.1% – the headline unemployment rate fell by -0.3% to 4.9%. This is primarily because the labour force participation rate fell by -0.2%, accentuating the employment gain (see below chart).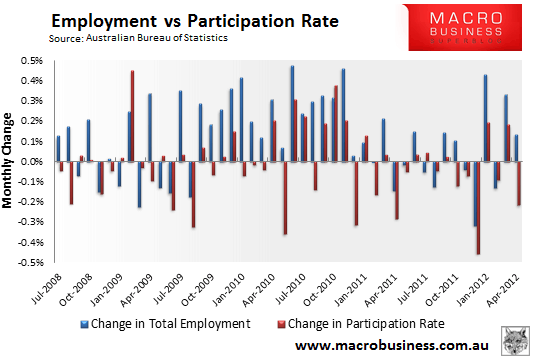 Australia's labour force participation rate is now -0.8% below the peak level reached in November 2010: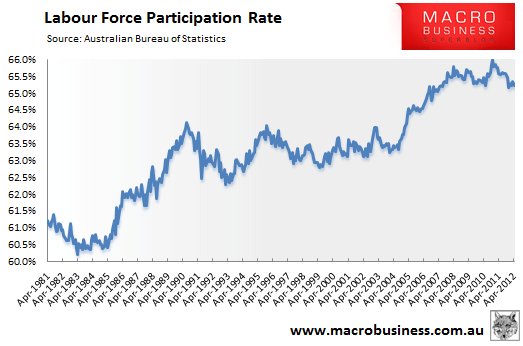 Another positive from the release is that the aggregate number of hours worked rose by 6.6 million hours in April, and has risen for the past three months: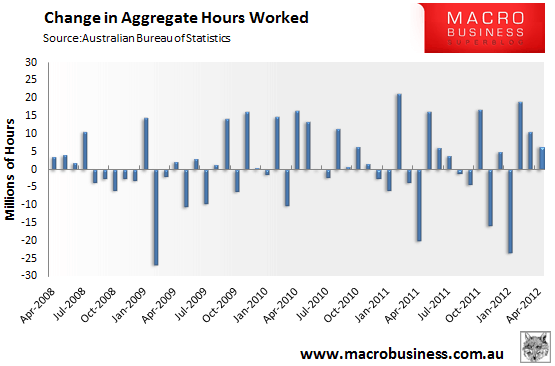 The annual change in aggregate hours worked has also turned sharply positive – up 2.6% in the 12 months to April 2012, with Western Australia leading the charge (up 10.6%):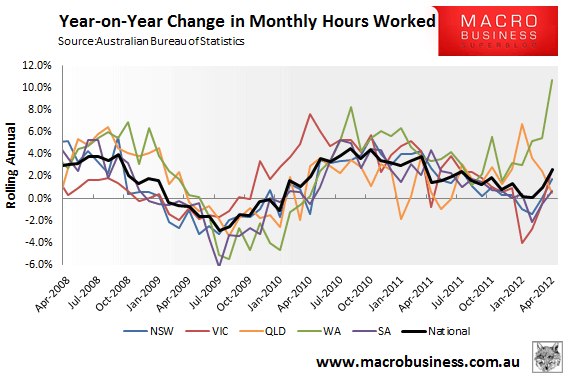 At the state level, Victoria (+23,200) and Western Australia (+6,800) created the most jobs over the month, whereas New South Wales (-23,800) lost jobs: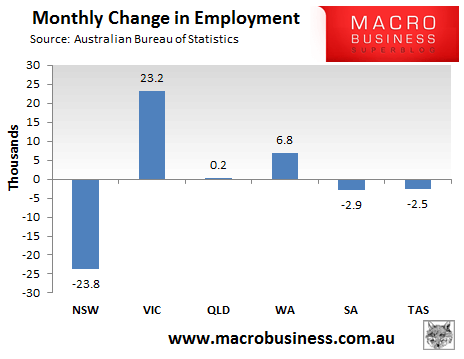 Over the year, however, Western Australia has dominated, contributing 70% of Australia's new jobs: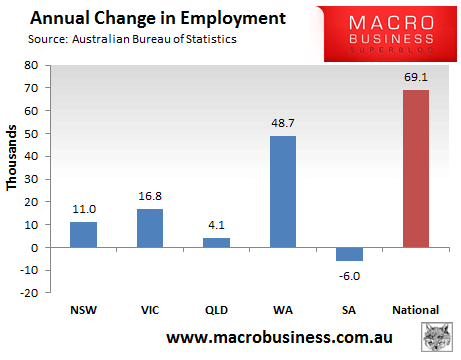 Reflecting its status as Australia's resources capital, Western Australia has by far the lowest unemployment rate in the nation (3.8%). By contrast, Tasmania (8.3%) and Victoria (5.3%) are the laggards.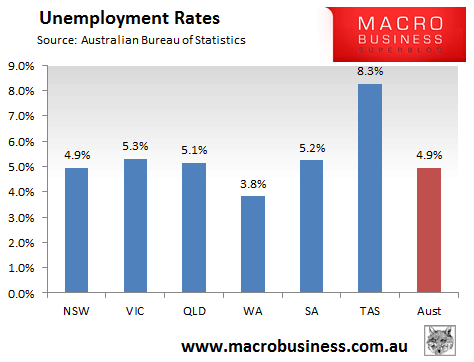 So overall it's an unequivocally strong result, which must count against the Reserve Bank of Australia further lowering interest rates at its next meeting. The official ABS result also continues the divergence between it and the unofficial Roy Morgan measure (more on this later).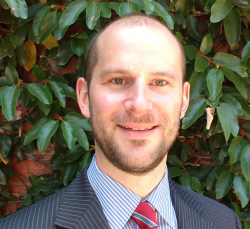 Latest posts by Leith van Onselen
(see all)