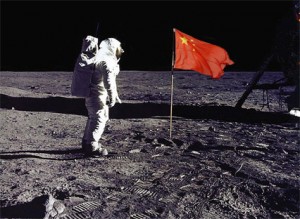 From me this morning:
China yesterday unveiled a $400 trillion yuan ($60 trillion) stimulus package that aims to put empty apartments on the moon. Dubbed a "maxi-me" of the stimulus package unveiled in 2008 to combat the initial hit from the global financial crisis, the program includes dead end infrastructure and ghost cities across the Sea of Tranquility. China has no plans to fill the cities with people.

The package is 100 times greater in size than the 2009 junket and is the equivalent of one year's global GDP. It will be financed with the willing participation of the nation's largest banks, which can see profits far out into empty space.

News of the venture helped lift regional stock markets yesterday.

This is good news for Australia's mining sector, which has seen orders delayed and cancelled from its biggest market along with plummeting share values. It is estimated that moon construction could absorb as much as the top three metres of soil across Western Australia, lowering that state below the rest of the continent and easing the journey for eastern states unemployed as they roll to the Pilbara for work.
I could go on and why not? There is little to prevent it. Standards? Phewy! Truth? Bah! Some vague sense of professionalism? Nah!
That seems to be the attitude of both the Australian Financial Review (AFR) and The Australian who yesterday breathlessly reported a not that dissimilar $300 billion new stimulus package in China, even though no such "package" exists. It began with the AFR and was followed up by The Australian whose source for China news appears to be…the AFR.
Just why both papers did so I have no idea but it does seem to be revealing about where we are at, economically. Sell 'em dirt and slap the backs of those that do. Of course neither paper acknowledged that the source of the $300 billion dollars was a Credit Suisse report out 24 hours earlier, not "China".
This morning both papers have back-tracked and rewritten their stories as a "possible" stimulus. The AFR went so far as to commission Huy McKay (Phat Dragon) to write a more sober assessment of where things stand.
If you really wanted to know what was going on, you could have read all of it here yesterday. The editors at both papers clearly did, belatedly.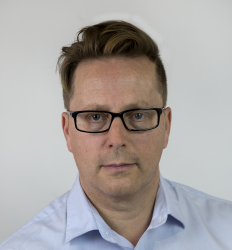 Latest posts by Houses and Holes
(see all)