So, here we have the three indexes produced b the Australian Industry Group for April. First the manufacturing PMI tanked: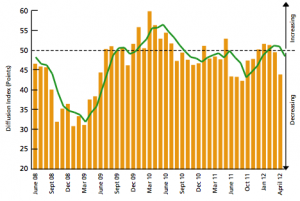 Services crashed: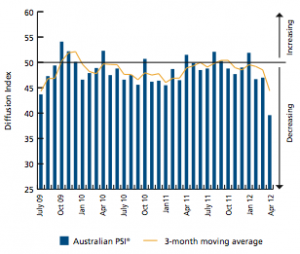 And construction rolled over: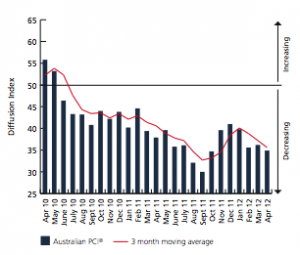 All three of these indexes, such as they are, are below 45 and falling. That's indicative of strong recession. I've documented that I think there are problems with the construction index and less so with services. My guess is that these indexes are overly oriented towards east coast company surveys. Even so, the dark hat-trick offers an insight into how poor conditions are in most of the economy.