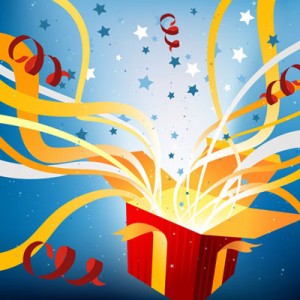 David Uren has an important report today on the forthcoming bust of the commodities investment boom:
Following his post-budget address to business economists, Treasury secretary Martin Parkinson was asked whether the slowing rate of new resource projects getting a go-ahead cast doubt on the strength of the investment outlook.

He replied that Treasury applied very conservative realisation ratios to the investment forecasts of the Australian Bureau of Statistics.

"A significant proportion of the projected investment numbers have already commenced construction, so I don't think there's any real risk to that in the next year or two."

Treasury has business investment growing by 18 per cent this, year, 12.5 per cent in 2012-13 and 8.5 per cent in 2013-14. But some analysts believe the growth could taper off sharply over the year ahead and start falling by 2013-14 if commodity prices remain weak.

Resource investment is expected to peak at about 10 per cent of GDP over the coming year, which compares with a long-run average of little more than 1 per cent.

An analysis by Goldman Sachs chief economist Tim Toohey says the boost from investment to GDP should peak this calendar year at about 2 percentage points, more than halving next year, while fading after that as major projects start winding down.

Toohey says the spill-overs from the big resource projects into the broader economy are less than generally thought, with the big LNG projects in particular having a very high import component.

He estimates that tracing the traditional relationship between resource investment spending and the construction, transport and manufacturing industries, there should be 60,000 jobs generated this year.

In fact, each of these industries has shed staff over the past 12 months, suggesting the multipliers from resource investment are insufficient to offset weakness elsewhere. But the benefits from investment have still cushioned weakness elsewhere in the economy.

As investments are completed, exports volumes will rise, with the increase likely to gather pace from around 2015. Whether export income rises alongside the higher volumes depends upon how far commodity prices fall from their present peaks.

Whatever multipliers one gives to resource investment, they will be larger than those that attach to export income once the investment is complete.

The surge in resource investment will leave Australia richer, cementing its long-term position as the prime supplier of energy and minerals to Asia.

But the insulation it has provided from the world's woes over the past five years may start to wear thin.
To this we can add an AFR report into last week's deal between the Government and Gina Rinehart:
Key business leaders have urged the Gillard government to stand firm on the decision to allow 1700 ­foreign workers to fly in to work at Gina Rinehart's $6.5 billion Roy Hill iron ore mine, saying they will not steal local jobs.

Business Council of Australia president Tony Shepherd criticised the reaction, saying it was irrelevant that the government's first enterprise migration agreement (EMA) had been granted to the world's richest woman, West Australian billionaire Ms Rinehart.

"It is totally irrelevant, it is totally and completely irrelevant and it is a very disappointing reaction," Mr Shepherd told The Australian Financial Review ­yesterday.

"We need people who are prepared to invest in these new projects and have got the entrepreneurial spirit and enterprise to do so and this is not a personal issue, I find that very regrettable," he said.

Mr Shepherd also rejected criticism that the deals would steal jobs from local workers.
To me these two stories sum things up. I have every confidence that Tim Toohey's forecast will prove the correct one. The history of capitalism is not friendly to the idea that booms slowly taper off. If anyone can recall a single boom that did not end in a bust I'm all ears.
Nor do I have any problem with imported labour for specific skills shortages in resources projects. If we don't have the skills, bring them in rather than waste the opportunity.
What I do have a problem with is that this was all foreseeable. It's been obvious for much of the past decade that the resources boom was going to result in a dramatically higher dollar, with all of the structural pressures that that entails. It's been obvious since the GFC that the gas boom was not going to deliver a stock market boom. If eighty percent of the resources sector is foreign owned, profits from the LNG boom were always going to flow elsewhere. That we have no broader expertise in LNG manufacturing should be no surprise to anyone either. Nor is it much of a surprise that after the GFC the credit bubble that mining boom mark one had protected would run into trouble as the globe rationed credit, crimping another channel for spreading the boom. That pampered white collar Australians were never going to flock from eastern states to western and northern extremes was not hard to figure out.
So where exactly was the boom ever supposed to deliver?
To be clear, I have no issue with the boom at all. We would never have had the capital and wherewithal to get the boom going if we aimed to own it all. I completely welcome the involvement of foreign capital, labour and the extraction of profits for those who put in their materials.
But why we never introduced a new tax regime to take a fair share of the profits for the nation, as well as ease some of the pressure on other sectors so we had a broader based economy after the bust I will never know.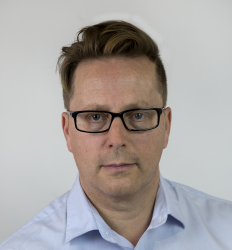 Latest posts by Houses and Holes
(see all)