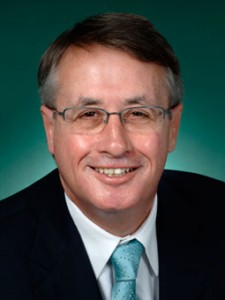 John Howard once famously described himself as "Lazarus with a triple bypass" but there is another political survivor who has shown every bit as impressive political cunning to push his star to new highs despite a series of policy debacles that have brought down those around him. That man is the Treasurer, Wayne Swan.
Consider for a moment Mr Swan's record in the top fiscal job. The Rudd government was barely elected when it was tested by an historic event in the GFC. Swan's Treasury responded impeccably with a well thought through staged stimulus package that kept the economy growing as other Western nations tumbled.
As I have argued before, the stimulus was largely well conceived. Allegations of waste are pretty silly when the point of stimulus is literally to waste money as quickly as possible. That's its entire purpose, to keep money churning in the economy.
But there are still two major criticisms one can make of the stimulus package. The first is that it clearly over-stimulated housing. The huge First Home Buyer Grant was too much in tandem with finance supply side measures and slashed interest rates.  It dramatically boosted Australia's private debt stock at a time when it was clear that the world was heading in a new direction in which household leverage was going to be wound down, by force if necessary.
The First Home Buyer Grant was not in the original stimulus proposal sent from Treasury to the Government. It was inserted by Ministers. As Treasurer, Swan is responsible.
The second criticism one might make is political. It is that the success of the overall stimulus package has failed completely to convert into political capital for the government. Indeed, that the stimulus package is a mill stone around the government's neck is a direct reflection of the Treasurer's failure to sell it to the people.
The next great failure of Wayne Swan was the Resource Super Profits Tax (RSPT). As I think most in the old services economy will now quietly acknowledge, this was a desperately needed reform to help counter-balance the Dutch disease now sickening the national economy.
The Henry Tax Review that proposed the tax was commissioned on a schedule that showed a bizarre lack of political judgement vis-a-vis timing. To have a twenty year blueprint for major tax reform issued just six months from an election and to cherry-pick a dramatic new tax as the centre piece of policy with no industry consultation and no softening up of the polity, showed a cataclysmic lack of political judgement. The botched reform cost a Prime Minister his job, pushed another to sell out as much as $100 billion in public revenue for power and ended with the sad spectacle of three foreign-owned corporations writing their own tax rates in the people's Cabinet Room.
The reform was in Wayne Swan's brief yet he was promoted to Deputy Prime Minister.
Yet, although both of these political episodes hint at Wayne Swan's limitations as a policy strategist and orator, neither is his greatest failure. That resides elsewhere, set the scene for both, and will have longer repercussions for the national economy than either. That failure is the banks.
From the very outset of the GFC, Treasurer Swan has sustained a simplistic narrative of exceptionalism around Australian banking. There has been no inquiry into what went wrong with Australia's banking system from around the late nineties when credit began to flood unproductive housing assets. There has been no inquiry into how Australia's fiscal, monetary and financial stability structures contributed to that credit surge. There has been no inquiry into how Australia can extract itself from the bubble in credit in which it finds itself.
Swan's exceptionalist rhetoric has taken on various guises.  First, we were just different. Then, we were going to boom from mining. More recently, as it became clear to the drover's dog that the economy is neither different nor booming, we suddenly lacked "confidence". Now, we are going to try European-style austerity, slash and burn public spending even as the private sector, and households especially, obviously want to rebuild their savings. A surplus will lower interest rates and solve all of our problems, according to Craig Emerson yesterday from the AFR:
"We want to create the capacity for the Reserve Bank to further reduce its cash rate," he said, adding that was important to boost the confidence of small businesses and home-loan borrowers.
And there is the rub. The Reserve Bank of Australia has acknowledged the necessity for households to contain their leverage. Yet the government is setting about creating fiscal settings that will either force them to reverse doing so or force the economy to slow further towards recession.
I have written extensively about how Australia is caught in a trap. In the new normal, ratings agencies will not allow the banks to expand their offshore borrowings to any extent, nor allow the government to run consistent Budget deficits because it implicitly guarantees those bank borrowings. This is a difficult context for macroeconomic policy and is not this government's fault.
What is their fault, however, is the total failure to address it. Wayne Swan has not asked a single question of this context, nor addressed it with any policy measure. He has simply stuck the nation's head in the sand, denied we have any debt issues whatsoever, allowed the banks to go on operating in this bastardised context of public support for private profit and left the RBA and APRA to pick up the pieces.
That is Wayne Swan's greatest failure. He has created an environment in which Australians are ill-prepared to adjust, in which corporations feel they can get a bailout any time things get tough and in which our various arms of macroeconomic management are working with dated tools and at cross-purposes.
He has left us with a dated economic model that is taking us nowhere.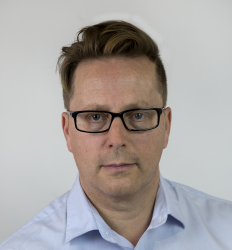 Latest posts by David Llewellyn-Smith
(see all)