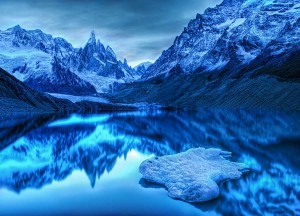 For some time I have laboured in the wilderness on the question of bank funding and the national Budget. Indeed I took the AFR to the woodshed last week for its hopelessly political assessment of Budget imperatives. Well, they seem to have listened. From S&P and Fitch via the AFR this morning comes the hard, cold truth about the trap in which the Australian economy is caught:
Federal Treasurer Wayne Swan has been put on notice by ratings agencies to deliver a tough budget next month to protect Australia's coveted AAA credit standing.

Australia is one of only 14 countries in the world with a top ranking from each of the three major agencies but analysts at Standard & Poor's and Fitch Ratings are concerned about the banking system's reliance on overseas funding.

"The AAA rating is pinned on the strength of the government's fiscal position and if it doesn't have that, we have less cause to see it as a AAA-rated sovereign, given how weak the banking system is in terms of its external liquidity," said S&P credit analyst Kyran Curry.

"To be consistent with maintaining a AAA rating . . the government would really need to stabilise its fiscal position as soon as possible."

Mr Curry said the external liquidity of Australia's banking system was "quite weak" and the industry was overleveraged.

"If there is stress in the banking system like in Europe, [its] liabilities could migrate on to the government's balance sheet," he said.

Fitch Hong Kong-based director Art Woo said banking sector liabilities were always a "potential concern".

…"The reality is that, if they don't bring the budget back into surplus, we have to judge why," Mr Woo said. "Is it because they haven't put the right measures in place or because you get a cyclical downturn and the revenues don't come through?"

…"This budget is very important to us," Mr Curry said. "We will be looking more broadly for the government to demonstrate that it can remain committed to stabilising its debt dynamics over the medium term. This government needs to have a strong balance sheet to offset some of the weaknesses that we see for the sovereign," he said.

"The main issue is the importance of maintaining a strong balance sheet and running surpluses over the cycle to give the government the sort of flexibility it had pre-2009 to respond should the external environment weaken and present a problem for the banking system, which is highly leveraged."

…"It's important that the government stabilises its fiscal position as soon as conditions allow," Mr Curry said. "We are not necessarily looking for a return of the balance to surplus this year but we would be looking for a continued path to stabilise its fiscal position."
Don't be fooled by the AFR's colourful language. This was an interview, not a formal credit watch move. Nonetheless this is vital to understand for the future direction of the Australian economy and respective asset classes.
Here is how I put it last November:
There are two implications that flow from this. The first goes back to my earlier point about Australians being unable to accumulate more debt because the banks cannot expand their offshore borrowing further without risking downgrades from Moody's and S&P. The second point is that the state of the Federal budget is now inseparable from the credit ratings of the banks. This means that the Budget must always be straining for surplus, limiting its pro and counter cyclical efficacy. That is, you can forget tax cuts for as far as the eye can see, and any further stimulus packages in times of weakness aren't going be anywhere near as spectacular as that deployed in 2008, another reason why we are condemned to slow growth.
What this means, of course, is big Budget cuts in May and more slow growth next year and more interest rate cuts.  If we're lucky, the dollar will fall and boost offshore demand for our goods rather than the banks pressing their luck with more lending. If it were up to me I'd use macroprudential policies to ensure it.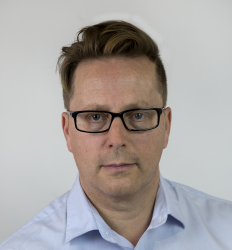 Latest posts by Houses and Holes
(see all)