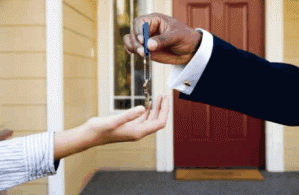 By Leith van Onselen
Late last week, RP Data released its latest Industry Market Wrap, which contains data on the number of homes for sale and rent, as well as the latest auction clearance rates.
The below table shows the number of homes for sale in each state and territory, as well as nationally. Note that I have included the year-on-year percentage movements in red.

As you can see, the number of homes for sale have increased in all markets compared with the same period last year. The increase is particularly pronounced in Victoria, although the absolute number of homes for sale is by far the most elevated in Queensland.
The situation is different for the rental market, where the number of homes for rent nationally has actually fallen compared to the previous corresponding period: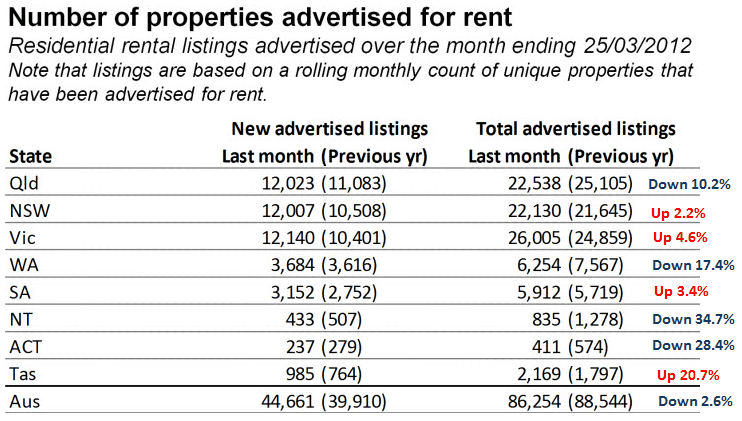 Again, Victoria has experienced the largest percentage increase out of the mainland states and also has the highest number of homes for rent. Queensland, too, seems to have quite a lot of slack in the rental market, albeit less than at the same time last year. Western Australia's rental market, by contrast, appears to be very tight.
Finally, RP Data has provided auction clearance rates for the week ending 25 March, which are nothing spectacular: