From the HIA!
New home sales fell to their lowest level in over a decade in March 2012, said the Housing Industry Association, the voice of Australia's residential building industry.

HIA Chief Economist, Dr Harley Dale said the Reserve Bank of Australia needs to act boldly tomorrow and cut the official cash rate by 50 basis points.

"The Bank needs to send a clear signal that it is back on the case of assisting an economy that is clearly weaker than it anticipated in 2012," said Harley Dale.

"Leading housing indictators such as new home sales are pointing to on-going deterioration in already very weak new home building conditions," said Harley Dale. "That situation is in turn having a major negative impact on manufacturing and services sectors."

"It is not too late to turn the situation around and prevent new housing from revisiting a  GFC low. Interest rate cuts, while no panacea, can provide substantial assistance in restoring confidence and activity," noted Harley Dale.

"Needless to say Australia's banks need to pass all official rate cuts on in full. Their actions to date on interest rates have damaged economic confidence and activity," added Harley Dale.

The HIAJELDWEN New Home Sales report, based on a survey of Australia's 100 largest builders, showed a sharp decline of 9.4 per cent in total seasonally adjusted new home sales in March 2012.

Detached house sales dropped by 9.7 per cent while multi-unit sales fell by 6.9 per cent.

In March 2012 the number of seasonally adjusted new detached house sales fell by 9.7 per cent in New South Wales, 4.6 per cent in Victoria, 15.3 per cent in Queensland, 4.7 per cent in South Australia, and 12.0 per cent in Western Australia.
Only one small problem. Rate cuts won't get new home sales moving unless credit and house prices resumes rising. Rather, the sector needs supply side reform to lower the cost of houses and bring the cost into line with valuations.
2012-03 NHSS National Media Release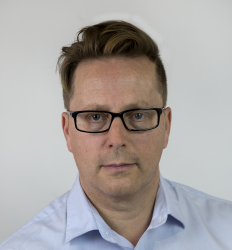 Latest posts by David Llewellyn-Smith
(see all)