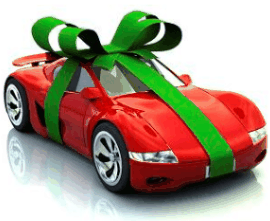 By Leith van Onselen
The Australian Bureau of Statistics (ABS) has just released new motor vehicle sales data for the month of March: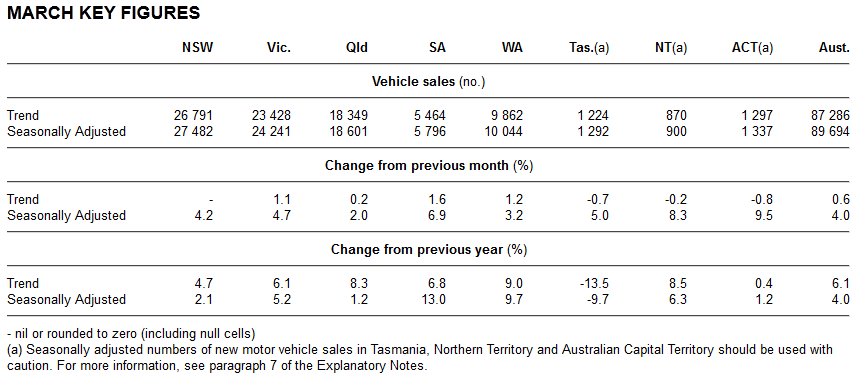 On a seasonally adjusted basis, new motor vehicle sales rose by 4.0% in March to be 4.0% higher over the year.
Most of the increase in sales over the month was driven by special utility vehicles (+7.5% MoM; +18.4% YoY), although passenger motor vehicles (+3.3% MoM; +1.6% YoY) also rose solidly. The sale of Other vehicles (+1.4% MoM; -6.5% YoY) underperformed relatively speaking.
Turning to the time series which, due to volatility in the data have been prepared on a 3-month moving average basis (3MMA), you can see that total motor vehicle sales have well and truly recovered from their GFC lows, but still remain below their pre-GFC high: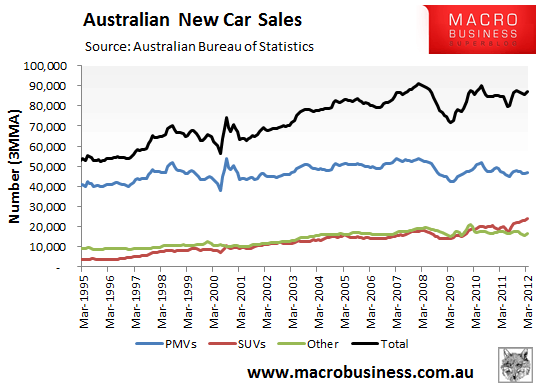 Australia's changing preference for special utility vehicles (SUVs) is also highly visible on the above chart. Sales of SUVs have been gradually trending upwards just as sales of passenger motor vehicles have been trending down.
The increase in motor vehicle sales in March was broad-based, with every state experiencing an increase in motor vehicle sales over the month. A chart showing motor vehicle sales by mainland state is shown below on a 3MMA basis: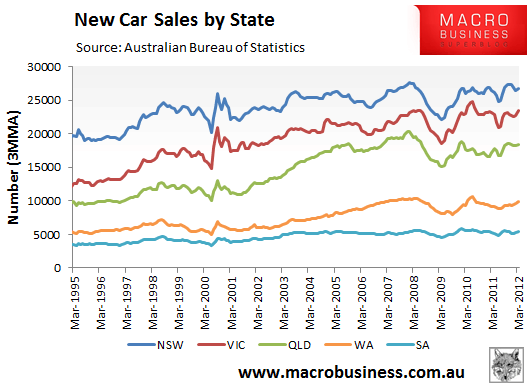 I am not sure how much weight the Reserve Bank of Australia (RBA) places on this release. However, considered in isolation, you would have to think that the strong rise in motor vehicle sales in March would lessen to likelihood of an interest rate cut at next month's RBA board meeting.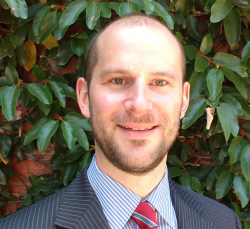 Latest posts by Unconventional Economist
(see all)