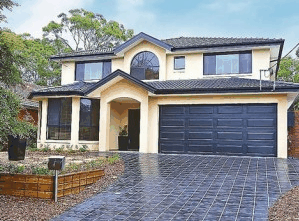 By Leith van Onselen
RP Data-Rismark this morning released its daily home price indices for 30 April, which revealed that Australian capital city home values recorded a -0.73% fall over the month – the largest decline since January 2012 (-0.97%) and breaking two consecutive months of rises (+0.68% in February and +0.18% in March).
The below table summarises the end-April home value indices as well as the rolling quarterly and annual changes: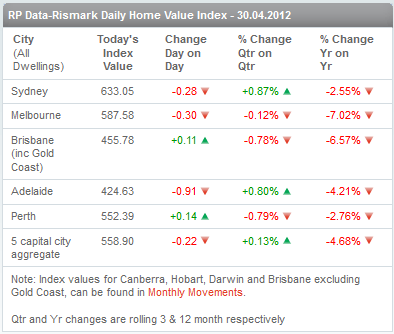 And below are charts summarising the pertinent movements by capital city and at the 5-capital city aggregate level.
First, the movement in home values over the month of April: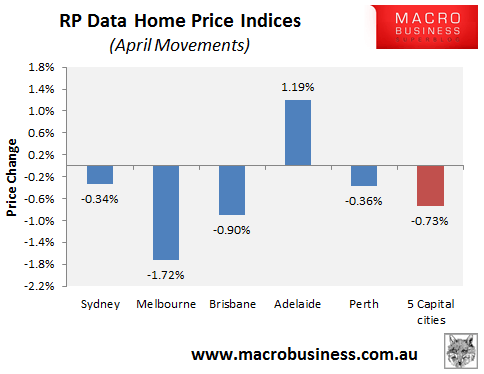 As you can see, value losses were broad-based, with all major capitals except Adelaide recording declines over the month, led by Melbourne and Brisbane.
Since the beginning of the year, home values in all capitals, except Sydney, have recorded value declines, with Melbourne and Brisbane again leading the way: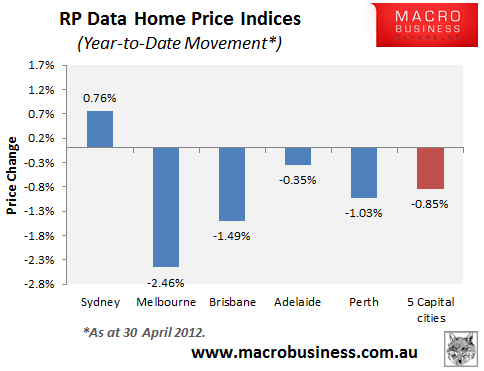 Finally, in the 12-months to 30 April 2012, home values have fallen across all of Australia's major capitals with, you guessed it, Melbourne and Brisbane again leading the declines: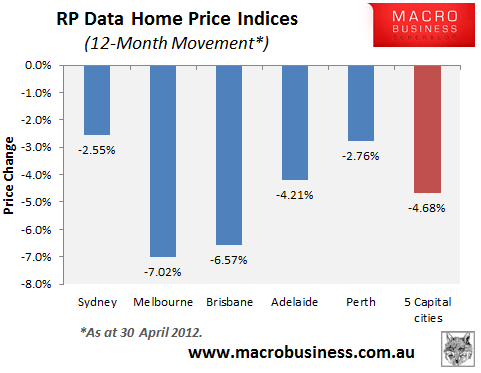 I'll be back with a more detailed wrap when RP Data-Rismark releases its monthly update later in the week. But for now at least, it looks as if the housing 'slow melt' continues.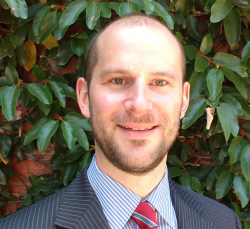 Latest posts by Leith van Onselen
(see all)