By Leith van Onselen
For me, one of the most interesting aspects arising from following the Australian housing market over the past couple of years has been the widespread change in media and public sentiment towards the state of the market.
Since writing my first ever post warning of a housing bubble in May 2010 – just as Australian home prices reached their peak – the mainstream media has seemingly turned from vocal cheerleaders for housing – running countless articles / television segments on a near daily basis promoting property as an sure fire way to get rich and promising further house price gains – to housing pessimists.
Reader comments on newspaper's property-related articles also appear to have flip-flopped. Whereas once the overwhelming majority of comments were bullish, now pessimism prevails – so much so that most articles promoting housing now have the comments feature turned-off.
One of the more visible outlets promoting property during Australia's long boom was the tabloid current affairs programs – A Current Affairs (ACA) and Today Tonight. At least a few times each week, these programs would run segments showing ordinary Aussies getting rich through property investment, or renovators flipping homes for huge profits.
The tide seemed to turn when last year's season of popular renovation program, The Block, ended disasterously with three of the four homes failing to sell at the televised live auction (they sold in the weeks following via private sale). Since that time, mainstream television appeared to turn bearish, with a steady flow of segments warning of house price falls, rising stress and a subdued outlook [obviously these are my own observations and other's interpretation of events may differ substantially].
A good example of the change in mood comes from Friday's ACA segment entitled "Home Buy Bargains" (video below), which profiles the growing number of repossessions across Australia and some (albeit extreme) examples of falling prices, whereby "some properties have plunged to levels not seen for almost a decade". To me, the segment seems a bit extreme and is not a true reflection of the entire market. Nevertheless,  it's a good gauge of just how far media sentiment has swung.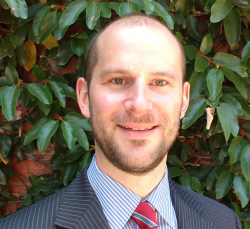 Latest posts by Unconventional Economist
(see all)