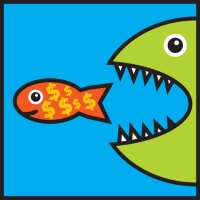 By Leith van Onselen
RPData, provided and interesting tidbit of information in its 2012 Capital Markets Report (available for download here), where it noted [my emphasis]:
The Australian housing sector is the country's largest and, arguably, most important asset class. The total value of homes across the country as at December 2011 was $4.54 trillion.
Admittedly, RPData's estimate of the value of Australia's housing market is above the official Reserve Bank of Australia (RBA) estimate of $4,13 trillion as at June 2011.
Australia's expenditure-based GDP in calendar year 2011 was $1.44 trillion, meaning that the Australian housing market was 3.15 times the size of the Australian economy according to RP Data! (or 2.95 times as at June 2011 according to the RBA estimate)
In order to put the sheer size of Australia's housing market into perspective, the below table compares RP Data's estimate against other Anglo nations, namely; New Zealand, the United Kingdom, Canada and the United States:

As you can see, Australia leads the pack with New Zealand close behind. Australia's housing market relative to the economy is also roughly three times that of the United States.
Not surprisingly, given the above data, Australians and New Zealanders also have a far higher proportion of their wealth tied-up in housing rather than financial assets (charts from the IMF):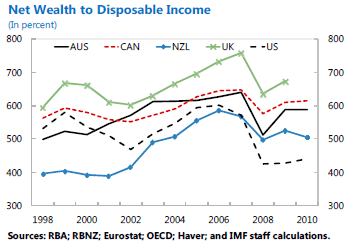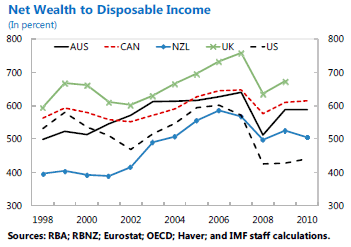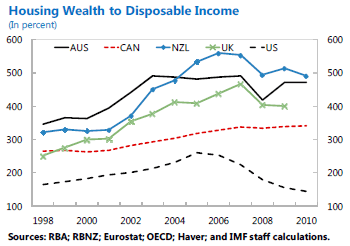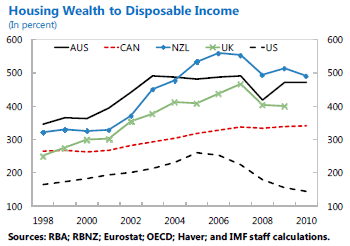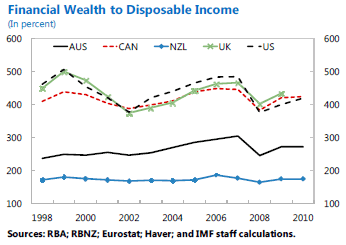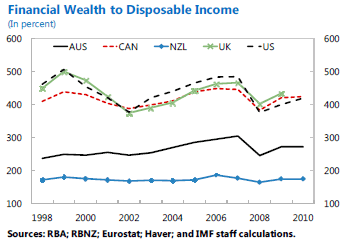 With so much of the economy tied-up in housing, let's hope that the old adage: "you can't go wrong with bricks and mortar" holds true.