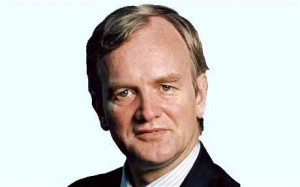 We've seen in the person of Jeremy Grantham that sometimes it takes an external observer to cut through the local fog and understand the risks facing the nation. Today, in an exclusive interview with the AFR, economist Willem Buiter joins Grantham:
"Australia is a small, open economy with a floating exchange rate," Mr Buiter said.

"Countries like that are vulnerable to shocks from China, liquidity shocks in global funding markets and lots of things you can't do a damn thing about but that would hit you as surely as the tsunami that hit Japan.

"So one worries sometimes about the difference between being satisfied and being self-satisfied: one can be the first but not the second. The message is 'beware Australian exceptionalism'."
Such words are music to my ears. MacroBusiness was in part founded to track the risks that surround the Australian economic miracle. It's often a thankless task in which we are labeled doomsayers, doom and gloomers etc, but nothing could be further from the truth. Risk analysis is essential if both the nation and/or your finances aren't simply going to sail blithely off a cliff one day. Buiter lists all of the risks that exercise us often at MB. First, an over-reliance on China and Dutch disease:
…"Even though we don't consider China to be at risk of a hard landing, it will be highly cyclical and Australia is going to be the tail wagged by the Chinese commodity dog. It's great while the going is good, but it makes you vulnerable."

…Mr Buiter claimed that as a result of strong global demand for resources, Australia had caught "a bad case of Dutch disease" – the de-industrialisation of a nation's economy that occurs when a natural resource boom raises the value of its currency and hits exporters such as manufacturers.
Next, the big banks reliance on external funding and very importantly excessive private debt, as opposed to the small public debt so often trumpeted:
"Now that everyone else is in the process of de-leveraging and restructuring, Australian banks are still funded to a significant extent in global wholesale markets – not a place you really want to find yourself, given the storms raging through it."

…"It's the private debt, of course, that is an issue," Mr Buiter said. "It has brought countries like Portugal, Spain and Ireland almost to breaking point – and of course in bad times private debt often then becomes public debt.

"It should look at corporate leverage and banking sector funding needs and ask itself 'should we go in for more regulation … such as tighter loan-to-valuation ratios for mortgages'."
Again, well worth consideration. Macroprudential tools could enable the RBA and/or APRA to, on occasion, control the distribution of credit as well as its price, and would be very useful. Consider for instance that the bank could cut interest rates and tighten LVRs, ensuring that lower interest rates were passed more precisely to parts of the economy that they wished.  It is a crude example, but right now the RBA could use such a mix of policies to free more discretionary spending and lower the dollar without boosting mortgage issuance. Of course no such thing is possible when there is no discussion of risk. Finally, Buiter fingers housing:
…"It is clear one has to pay close attention to the sustainability of the Australian housing market and the associated household mortgage debt burden, because there hasn't been a serious run of house price inflation in any advanced economy in the last 30 years or so that hasn't ended in tears.

…He added: "One should always be concerned about housing because the longer a strong housing market lasts without a crunch the more households will leverage up, borrowing against strong or rising house prices to fund all the good things in life.
Bravo Willem Buiter, and taking his advice I'll reaffirm my view on Chinese and local growth. Buiter's Citibank sees Chinese growth at 8.5% and Australian growth at 3.5% this year. I'll take the under on both.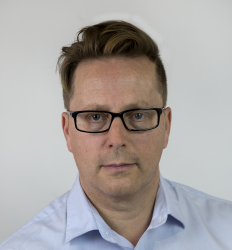 Latest posts by Houses and Holes
(see all)