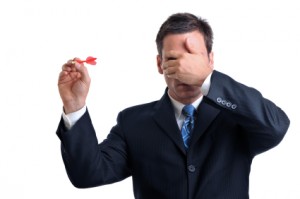 I have confessed before that my judgements about China are largely second hand. That is, they are based upon the interpretations of others. Sure, some of those others are very well placed but this circumstance still makes me very uncomfortable. In other areas I consider myself to have expertise – the US and Australian economies, business cycle management and global macro – I also read other's views, but can form  my own judgements because I have access to the raw data in each case. This enables me to see the holes in others views, even those I respect, and sometimes discern the future before they do.
Not so with China. With our great northern benefactor I get no reliable data. This leaves me with well argued opinion and economic principle as my sole guide to the future.
For me this circumstance is personally unsatisfactory but for a country to do the same it's preposterous.
Yet that is where we are. MacroBusiness hosts myriad expert debates on any number of economic issues, sometimes revealing world leading analysis. But yesterday's debate around the Credeit Suisse report that argued that the commodities super cycle is ended was painfully ignorant; defined by supposition, evidence free and emotive.  Of course, I'm not for a moment suggesting an MB debate is the 'be all and end all' of national wisdom. But yesterday's vacuous debate at MB is symbolic of Australia's incredible China ignorance, which is made all the more epochal by our complete economic dependence upon same.
In my own area, media, this ignorance remains in plain sight. You can count on one hand the number of China correspondents we have and the quality of most is poor. Let's recall the jottings of one good one, John Garnaut, (who sadly remains on sabatical writing a book) some eighteen months ago:
Some Australian companies that depend on China are improving their analytical capability, although most are yet to acknowledge that they have a problem.

There is not a single Australia-based scholar with up-to-the minute knowledge on either Chinese elite politics or macro-economics.

Last year Stephen Joske, previously the Australian Government's top China economist, said "there's no one in Treasury who can tell up from down on China, beyond what they read in the newspapers".

The four China-based journalists with Australian media houses, myself included, are hopelessly outnumbered by the range and complexity of events and trends that readers expect to be informed about.

The Reserve Bank is throwing its formidable resources at understanding how China's economic statistics work and has set up a China research team but, unlike Treasury, still has no permanent representative here.

The Office of National Assessments and Defence Intelligence Organisation have a core group of China specialists, but would no doubt love to increase their numbers.

Even the Department of Foreign Affairs pulls up short – nobody can think of an obvious candidate to fill the shoes of the ambassador, Geoff Raby, when his term expires this year.
This ignorance was highlighted again in today's AFR in a submission by former Ambassador to China, Geoff Raby, to the White Paper on Australia in the Asia Century:
Mr Raby says Australia has not sought to keep up with what competitor countries are doing with China.

"It is difficult to think of one major international issue of interest to Australia where either China's support or at least acquiescence is not central to us achieving our objectives," he says.

"It cannot be emphasised too much that the complexity and what is at stake – both commercially and in foreign policy – means the Australia-China relationship is simply like no other the Australian government has to manage.

"For Australia to still have just three diplomatic missions to China . . . would be akin to us trying to service our interest in all of Europe and Russia just from London, Brussels and Berlin.

"The difference is that our commercial interests in China are very much greater than that area combined."

Mr Raby urges the explicit recognition of "the singular importance" of China to Australia; the establishment of an annual high-level strategic and economic dialogue led by the Australian prime minister; a substantial increase in resources to expand diplomatic posts; increased cultural diplomacy; and the re-instatement of a bilateral aid program concentrated on China's poorer provinces".
I couldn't agree more or with greater enthusiasm. But the problem is here too, where we have let our base of Chinese expertise dwindle alarmingly. From the Asian Studies Association submission to the same White Paper:
Yet today the base of specialist knowledge and serious research that has been so enabling for our country in the past is imperilled. Observers working in education and research for some 40 years describe current circumstances as ‗in crisis'. They judge that teaching and learning about Asia have withered still further from the situation described in the ASAA's 2002 report, Maximizing Australia's Asia Knowledge. Our Association argued with a weight of evidence in 2005 that the national ability to understand and communicate with our neighbours in Asia had stalled at an ―illogically low level. The imperative to address this national need to embrace Asian studies at this historical moment early in the Asian century' is even greater now.

…Professor Anne McLaren's 2011 report on Asian Languages Enrolments in Australian Higher Education 2008–9 illustrates the gravity of the present falloff. Of the 24 tertiary education institutions surveyed, 20 offered Chinese language courses and reported that enrolments increased 35 per cent since 2001. But international students and students from a Chinese background were the source of much of this growth. At La Trobe University, for example, while Chinese language course enrolments rose by 65 per cent, 62 per cent of students were native speakers from China. As Professor McLaren observed, if this trend continues, Chinese could be perceived as a 'ghetto' language to be taken only by students of Chinese background.
I know we are a nation of punters, but even if you like to follow the gee gees or dish-lickers, you read the form guide. Our current circumstance looks to me something like a drunken second son headed to the races, pockets stuffed full with the family inheritance, and carrying a ouija board.
David Llewellyn-Smith is Chief Strategist at the MB Fund and MB Super. David is the founding publisher and editor of MacroBusiness and was the fouding publisher and global economy editor of The Diplomat, the Asia Pacific's leading geo-politics and economics portal.

He is also a former gold trader and economic commentator at The Sydney Morning Herald, The Age, the ABC and Business Spectator. He is the co-author of The Great Crash of 2008 with Ross Garnaut and was the editor of the second Garnaut Climate Change Review.
Latest posts by Houses and Holes (see all)