With the Greek PSI deal fast approaching the European banks are out declaring their hands: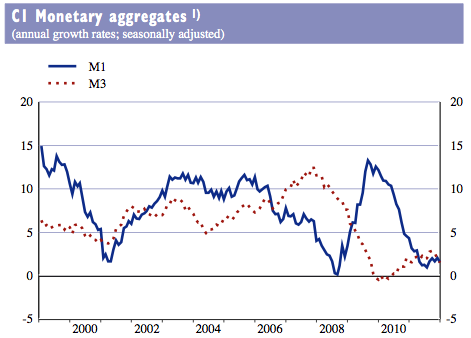 Leading to more of this: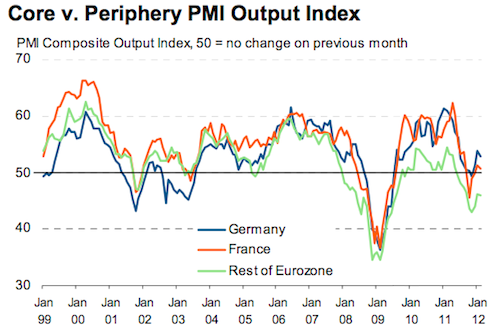 Which means this is likely to be a little on the optimistic side:
The 17-nation eurozone economy will suffer a modest recession this year despite recent signs of stabilization, particularly in financial markets, the European Union's executive branch said Thursday.

In its latest projections, the European Commission forecast a 0.3 percent contraction in the eurozone economy, with Greece leading the way downward with a massive 4.4 percent decline.
Not that optimistic predictions are new to the EC:
Spain's economy will relapse into a recession in 2012 and additional austerity measures may worsen the slump, the European Commission said.

Spain's economy will contract 1 percent this year after expanding 0.7 percent in 2011, the commission said in a report today. In November, the commission had forecast Spanish growth of 0.7 percent in 2012.