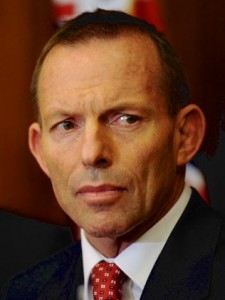 Today's Newspoll is fascinating. From The Cupboard:
IN the middle of a bitter leadership battle, Labor's voting support has risen to its highest in a year and Julia Gillard's personal standing has fallen to six-month lows.

…In three-way comparisons, Ms Gillard finishes behind both Mr Rudd and Mr Abbott as preferred prime minister. According to the latest Newspoll survey, conducted exclusively for The Australian last weekend, Labor's primary vote has risen only slightly but to a significant 12-month high of 35 per cent after being in the 20s and low 30s since March last year.

Labor's flatlining in the polls at a disastrous level has been one of the driving forces behind despair among ALP backbenchers and criticism of the Prime Minister's leadership. In the past six weeks, Labor's primary vote has risen in Newspoll from 30 per cent to 35 per cent. Based on preference flows at the 2010 election, the Coalition has a two-party-preferred lead over the ALP of 53 per cent to 47 per cent, compared with 55 per cent to 45 per cent two weeks ago.

During the three days of the official challenge for the Labor leadership, Mr Rudd has continued to outpoint Ms Gillard. Over the weekend, Mr Rudd was preferred to Ms Gillard as Labor leader by 53 per cent to 28 per cent of voters. Mr Rudd also led Mr Abbott as preferred prime minister but with a narrower margin of 53 per cent to 34 per cent.

Satisfaction with Mr Abbott's job as Opposition Leader also fell during the same period, going from 36 per cent two weeks ago to 31 per cent last weekend, while dissatisfaction rose five points from 52 per cent to 57 per cent.
God knows whether these polls matter but some of the dynamics are what you'd expect. Once a succession struggle passes a certain point, even one as bizarre as this one, the methods are pretty straight forward and the incumbent is at a distinct disadvantage. The challenger simply has to destabilse the Party until the polls for the incumbent turn decisively south. The Party ultimately panics and installs the insurgent as the new leader. Paul Keating laid this path out clearly in his assassination of Bob Hawke.
Kevin Rudd is not Paul Keating and Julia Gillard is not Bob Hawke. And this may make a difference. In the case of the Hawke/Keating stoush, the context was one of needed renewal, just as it was in 2007 with Costello/Howard. Had Costello had an ounce of political courage, he would most likely have become Prime Minister.  On both occasions, it was easier for the new generation leader to push aside the old. Not so this time with Rudd older than Gillard and no particular reason needed for change beyond Rudd's ego.
So when Gillard wins, Rudd won't go away. He has resigned as Foreign Minister. It's now death or glory for him. But, for the Government it'll become a choice between a hobbled Gillard and a Kevin Rudd very few inside the Party seem to want and are prepared to walk out on. It's bitterness, weakness and division either way.
That leaves only one winner in this debacle. And despite Abbott's poor personal ratings in the circumstances, he looks set to become our next Prime Minister (but frankly, who the hell knows in this circus!).