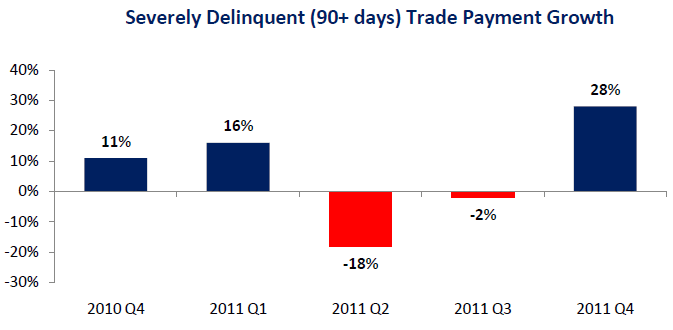 Dun & Bradstreet (D&B) have just released their quarterly Trade Payments Analysis, which examines the ability of firms to pay their bills, and pay them on time:
…during the December quarter last year, the number of bills left unpaid for 90 days or more grew 20 per cent compared with 12 months ago.

While overall payment terms fell to 52.3 days during the December quarter, a fall of 0.7 days, terms remain elevated by 0.5 days compared with the previous year.

This represents an average trade payment term almost a month beyond the standard 30 day payment period. According to Dun & Bradstreet CEO, Christine Christian, given the importance of trade credit, overdue accounts can have a serious run-on effect for the economy as a whole.

"Business to business lending through the extension of trade credit amounts to billions of dollars a year and the rate at which these micro-loans are being paid back is a leading indicator of cash-flow performance and financial stability," Ms Christian said…

Australian businesses also recorded a year-on-year 42 per cent spike in the number of bills 61-90 days late, with a rise of 10 per cent during the December quarter alone. This was in contrast with both the June and September quarters last year where severely delinquent payments actually fell as much as 18 per cent.

The jump in severely delinquent (90+ days) bills was particularly evident among the Finance, Insurance & Real Estate sector, where the number of accounts in this category grew by over 50 per cent during the fourth quarter. Likewise, Service sector businesses recorded a jump of 28 per cent in the number of severely delinquent payments over the same period.
D&B's media release is attached below.
Severely Delinquent Bills at 12-Month High – Dun & Bradstreet-1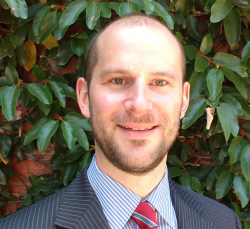 Latest posts by Unconventional Economist
(see all)