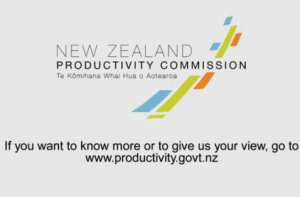 The New Zealand Productivity Commission (PC) on Friday released its draft report on housing affordability. Below is a video discussing the PC's draft findings (via Interest.co.nz).
The PC report correctly identifies regulatory constraints on land/housing supply as the key impediment to affordable housing. Below are some key extracts from the report discussing the supply-side of the New Zealand housing market (my emphasis):
The extent to which new housing construction responds to changes in demand is perhaps the most important factor for the effective functioning of the housing market. This reflects a collection of determinants, including the time taken to acquire land and complete construction. As such, the responsiveness of housing supply depends not only on geographic and urban characteristics, but also on policies – such as land use and planning regulations – that directly impact on housing supply.

The supply responsiveness of the housing market influences the extent to which an increase in housing demand leads to more housing construction or to higher house prices. As such, it is a key determinant of housing affordability. The international evidence indicates that if the supply of housing is constrained in some way, then increased demand will tend to feed into higher house prices, rather than an expansion in housing supply… Conversely, if housing supply is relatively responsive, then the impact of demand shocks will tend to show up as changes in housing investment…

These supply-side rigidities are apparent in relative price pressures for the various inputs into the house building process inNew Zealand… Section prices have grown more quickly than house prices over the last 20 years, indicating that land supply has become less responsive to increases in housing demand. As a result, appreciating land prices have been a key driver of house price inflation inNew Zealand over recent years…

Land price pressures have been particularly acute in Auckland where… section prices have increased by significantly more than in the rest of New Zealand. Land now accounts for around 60% and 40% of the cost of a new dwelling in Auckland and the rest of New Zealand respectively. Although comparable international data is scarce, the share of land in the value of a dwelling may be around 20% or less in theUnited States… Land price increases in New Zealand have been particularly pronounced since 2003, which may be related to the introduction of development levies by territorial authorities…

Much of New Zealand's land area is unsuitable for residential development. However, a very low population density suggests that raw land is potentially relatively abundant… This suggests that policy and planning practices may be constraining the supply of residential land. For example, strong land price pressures in Auckland raises questions about the impact of policies aimed at increasing density – such as the metropolitan urban limit and other planning restrictions – on housing affordability. Going forward, the challenge is to improve land release and planning approval processes so that affordability considerations are taken into consideration…

Some of the regulations that influence the supply side of the housing market are administered by local councils. As such, the extent to which housing supply responds to changes in demand, and the associated price dynamics, may vary across the country to some extent. In areas where council policies and practices allow for rapid expansions in new house construction, house prices should be less volatile than in areas where new supply is more constrained. This type of dynamic has been detected across cities in the United States. For instance, Green et al. (2005) find that housing supply is highly-responsive to demand pressures in cities with 'pro-development' regulatory environments and readily available land. In contrast, supply responsiveness is low in cities with high regulatory barriers to expansion and cities with declining populations…

There is also tentative evidence that in areas of the country where housing supply is more responsive, an increase in housing demand results in relatively more houses and smaller increases in real house prices, with potentially beneficial implications for housing affordability… Although difficult to show conclusively, differences in supply responsiveness at the TA [Territorial Authority] level may, in part, reflect the efficiency with which local councils implement and enforce regulations governing the land development and building sectors…

A WAY FORWARD:

The evidence considered by the Commission provides a strong prima facie case that the urban planning principles prevailing inNew Zealand's growing urban areas, particularly in Auckland, have a significant influence on the prices of both new and existing housing. The Commission is concerned about the negative impact of urban planning on affordability…

Constraints imposed on the release of residential land, especially greenfield land, are increasing section prices as a result of scarcity, thereby influencing new home costs, and contributing to higher prices among existing homes. This effect is as significant when incomes are growing as when they are not…

Significant transaction and compliance costs, including delay-related costs, are [also] likely to be reflected in prices, and increase risk which may deter new development…

A more balanced approach is required in the interests of housing affordability. The alternative would be to demonstrate that the efficiency and equity costs of diminished affordability are justified by the magnitude of gains to the physical environment from the continued implementation of Smart Growth principles…

The Commission believes that an immediate increase in land for development would help address affordability by redressing the current housing shortage. This could be achieved by a combination of bringing significant tracts of greenfield and brownfield land to the market in Auckland and Christchurch (where it is underway as part of the response to the earthquakes) and exploring the options for doing so in other high growth centres…

The aim would be to identify, assemble, and develop substantial parcels of land for housing and associated uses of such a scale that it leads to a rapid easing of current supply constraints and consequently a reduction in price pressures. The Commission considers that such a move is likely to require a significant institutional response. It may require collaboration between central and local government, private sector and third sector…

In the case of Auckland, the task is to identify land that could be immediately released, then identify significant tracts of land with the potential for (say) 50 years development, with at least 20 years' worth under preparation for development. This should cover brownfield and greenfield sites in and around different sectors of Auckland to provide diversity, to ensure competition, and spread risk…

In addition, land made available for modest infill development could be widely distributed throughout urban areas to take advantage of existing suburban infrastructure and amenities, and help balance the interests of existing residents with the preferences of particular demand segments, such as baby-boomers seeking to downscale housing locally…

The long delays associated with bringing both brownfield and greenfield land to the market suggest that a fifteen or even twenty-year pipeline written into plans is likely to be inadequate in practice, particularly if subject to short-term constraints through plan-based staging of land release. When supply is over-regulated in this way land banking becomes a rational commercial response, further undermining the calculation of future capacity and promoting high land and housing prices.

Sufficient competition in the supply of land for development will assist in placing downward pressure on land prices. Therefore, developers are competing with each other with respect to the sale of construction ready sections, thereby helping ensure that land is offered at affordable prices. Where competition amongst developers is limited by land availability constraints, this can lead to high land and house prices.

The effect of adopting these policies will be to substantially reduce the opportunity for speculative investments by individual land owners and developers. While it may take some time to implement, commitment to a less constrained planning environment could have an early positive impact on housing in Auckland, for example, to the extent that it discourages land banking.
Bravo. I couldn't have said it better myself.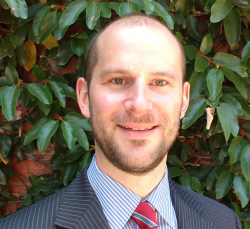 Latest posts by Unconventional Economist
(see all)