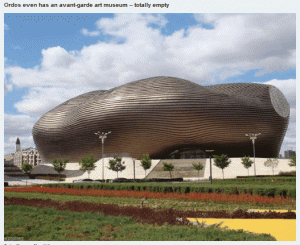 China's most famous ghost city, Ordos in inner-Mongolia, has regularly been cited as a prime example of China's unsustainable construction-led economy.
Last year, AlJazeera posted an explosive video showcasing Ordos' ghost apartments and frenetic pace of construction, which exemplified the "build it and they will come" approach that has underpinned the Chinese economy.
Then Business Insider posted a slideshow of China's empty cities, headlined by Ordos.
Now a video from NTD Television shows that Ordos' home prices are crashing, having fallen by almost one-third. Meanwhile, construction has finally ground to a halt, leaving many construction workers unemployed.
With the real estate market accounting for around 10% of China's GDP growth, and affecting many related industries, the concern is that the property downturn might become widespread, dragging China into a sharp recession.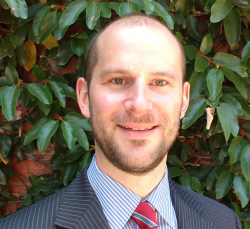 Latest posts by Unconventional Economist
(see all)