Today's colorful chart comes from ASXIQ's blog, and very succintly illustrates the distribution of annual returns on the Australian stock market: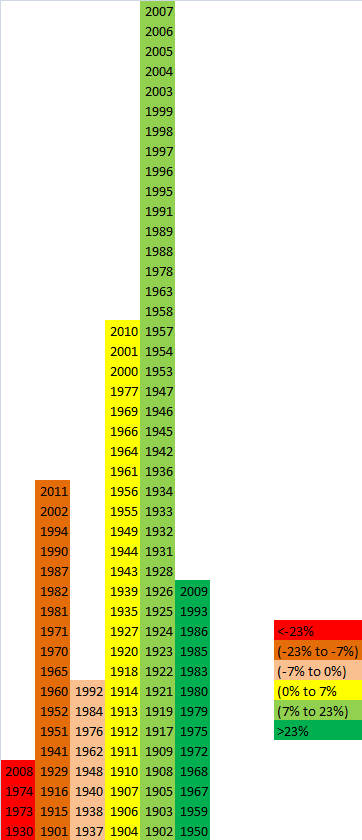 Interestingly, ASXIQ has arbitratily chosen a 7-23% absolute scale, probably based on the "lumpiness" of distribution around those numbers, eschewing the more clinical 5-10% (or most quoted prediction for stock markets – "rise 10% this year" – given by pundits and economists who should know better not to predict).
There's a few more days yet until the end of the calendar year for the ASX200 and All Ordinaries, which are currently down 13.5% and 12.8% respectively.
UPDATE: ASXIQ tells me that 7% is the mean (average) return and +/- 16% is the standard deviation of returns, which explains the scaling.
You can follow ASXIQ on Twitter here.
Latest posts by Chris Becker
(see all)