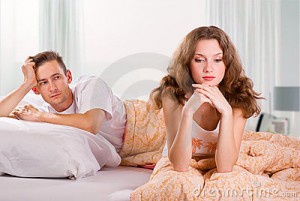 Property Observer has a piece today on an effort by the REIA to stimulate housing:
The Real Estate Institute of Australia is urging the government to adopt a successful Canadian scheme that allows first-home buyers to tap into their superannuation to assist with making their first purchase.

The Canadian Home Buyer's Plan has been in operation since 1992 and allows first-home buyers to withdraw up to $25,000 from their retirement savings plan to purchase or build a home.

The scheme has proven popular, with nearly 1.4 million Canadians withdrawing money from their retirement savings to participate in the plan between 1992 and 2004.

During this period, over 12% of Canadian first-home buyers aged 25 to 44 used the scheme.

According to the REIA, the Canadian scheme does not disadvantage the retirement plans of first-home buyers. Under the plan, funds withdrawn from retirement savings need to be repaid over a 15-year period so as not to impact the ability to enjoy a comfortable retirement.

The average age of first-home buyers in Australia is in the early 30s, with 55% of recent first-home buyers aged 18 to 29 and just over a third (34%) 30 to 39.

The institute has presented the Canadian plan to the government after it was floated at the October tax forum In Canberra by Nicholas Gruen, CEO of Lateral Economics.
And CEO of Peach Home Loans.
I've got an idea. Let's pretend for a moment that housing is a market. That is spelled m-a-r-k-e-t. In a market, when price departs from the fundamentals of supply and demand – like, for instance, now – something happens. That something is that prices fall and keep falling until demand resumes and the market clears.
What a novel idea.
David Llewellyn-Smith is Chief Strategist at the MB Fund and MB Super. David is the founding publisher and editor of MacroBusiness and was the fouding publisher and global economy editor of The Diplomat, the Asia Pacific's leading geo-politics and economics portal.
He is also a former gold trader and economic commentator at The Sydney Morning Herald, The Age, the ABC and Business Spectator. He is the co-author of
The Great Crash of 2008
with Ross Garnaut and was the editor of the second
Garnaut Climate Change Review
.
Did you know the MB International Shares Fund has returned an average of 17.1% per annum and the Tactical Growth Fund an average of 10.4%? Register below to learn more:
Latest posts by Houses and Holes (see all)