Yesterday Residex released its October median house price indexes and, generally speaking, the downward shift in prices accelerated from September as the Spring selling season got going.
Here is a chart for Sydney: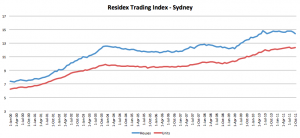 The housing component fell 1.65% in October. I don't want to be too alarmist, this is a median index and thus subject to a fair bit of volatility, but that is the largest one month fall since 1979 (and the formation of the index) and follows a 1% fall in September. Even accounting for volatility, it appears Spring has spawned a new vigor to discount among Sydney house vendors.
The story is different in apartments, however, with the index actually rising 0.4%, and clinging to a recent record high in July.
On to Melbourne: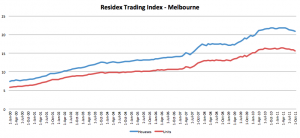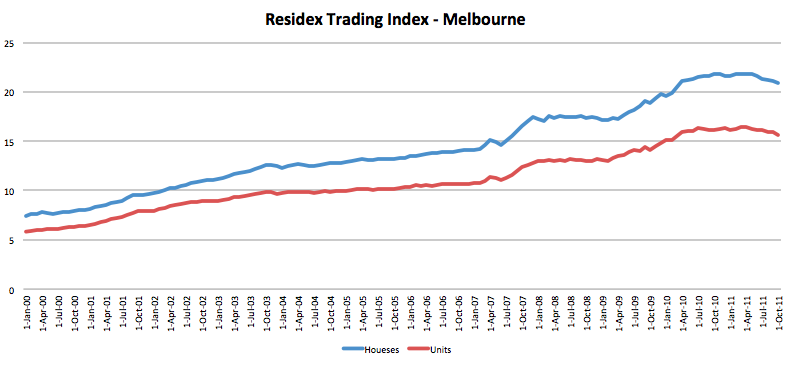 The Melbourne index for houses has trudged lower every month for five months and October continued the trend with a 0.9% fall. Unlike Sydney, however, apartments also fell down for a fifth month in six, some 1.5%.
On to Brisbane: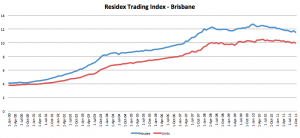 The Brisbane houses index resumed falling after a big September bounce, reversing all of the 1.5% gains and is now down nine out of ten months. The same transpired in the apartment index, down 0.98%.
Finally, Perth: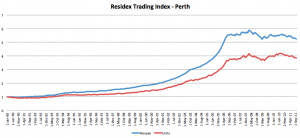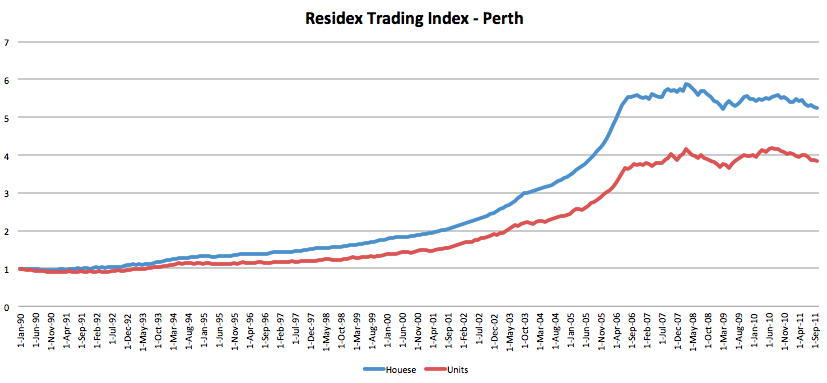 The housing index slowed its decline, down 0.36%. Conversely, the apartment index fell more swiftly at 0.76%.
All in all a lousy month. It will be interesting to compare with R.P. Data's hedonic index.