Inflation in China continues to moderate.  The latest data from the National Bureau of Statistics shows that headline consumer price index (CPI) inflation has fallen from 6.1% yoy in September to 5.5% yoy in October, in-line with the consensus.  On a month-on-month basis, headline inflation in October was 0.1% vs. 0.5% in September. 
Food prices is still the biggest driver of inflation on a year-on-year basis, although as noted before, food prices are now falling sharply.  On a year-on-year basis, food prices rose by 11.9% vs 13.4% in September, while non-food prices rose by 2.7%.  On a month-on-month basis, however, food prices decreased by 0.2%, while non-food prices rose by 0.2%.  In particular, meat prices actually fell by 0.6% mom: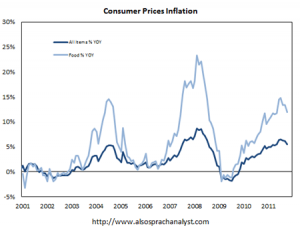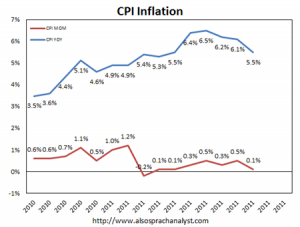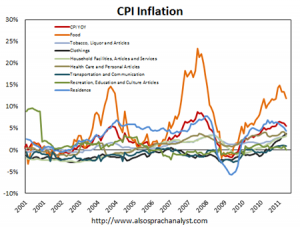 As expected, inflation has peaked and is coming down towards the end of the year, although the full-year target of 4% will be unachievable.  There could be chance that we see inflation below 5% in the remaining months of the year.  At present, we have already seen some selective easing going on into small businesses, and some credits towards real estate purchases have been eased slightly in some cities.  But I am not expecting very aggressive monetary easing, at least not now (note that Wen Jiabao has stressed once again that real estate curbs will remain in place), as inflation is still above the 4% target.
The question is whether the government can allow inflation to continue to trend lower while easing selectively, such that the property market enjoys a controlled fall that does not affect the real economy.  Good luck with that.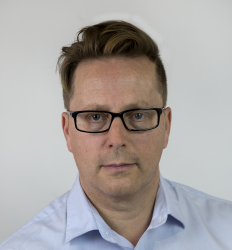 Latest posts by David Llewellyn-Smith
(see all)