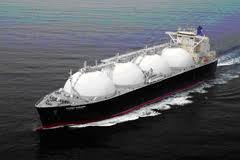 Woodside Petroleum is getting the attention of brokers, with raw enthusiasm the general tenor of the analysis. The stock is on a prospective price earnings ratio of 16 times and gross profit margins in excess of 50%, which gives it some buffer against any weakness in energy prices. Gas looks like a pretty strong long term bet in any case. In particular, an increase in Japanese demand is creating some demand pressure. According to Reuters, Japan's ten largest utilities consumed a combined 4.36mmt LNG in Sep 2011, an increase of 23% over the 3.54mmt consumed in Sep 2010. Power companies have increased their reliance on LNG to feed gas-fired generators following the shutdown of nuclear plants as a result of the tsunami in Mar 2011. Japan's nuclear power utilisation rate fell to 20.6% in Sep 2011, down from 66.7% a year earlier.
So is Woodside good value? The earnings multiple is about mid range, which is to be expected, but does not suggest it is cheap. There is a modest dividend. But according to UBS, which has a buy and a price target of $46.25, the growth prospects look strong:
Woodside has broad multi LNG project upside that has potential to drive long term production and revenue growth. Pluto LNG T-1 still expected on stream late March 2012, driving strong growth. We think Pluto LNG expansion FID remains possible in 2013, but also expect a more pragmatic approach. Browse LNG ready for FID still possible by 3Q 2012.
Goldman Sachs also has a buy, a similar price target, and thinks the LNG assets are undervalued:
We continue to believe there is very little in the share price for Woodside's three LNG growth options (Pluto expansion, Browse and Sunrise), and the stock is trading at the deepest discount to valuation among our Energy coverage. While each of Woodside's growth projects is challenging, these are large resources and infrastructure positions that have significant value. Key risks to our view include the potential sale of Shell's 24% stake, further delays/overruns on Pluto foundation project and/or a longer than expected lead time in capturing the Pluto expansion (and further drilling without yielding volume).
RBS has a buy, but reckons Woodside is only "solid" and that there is better value elsewhere:
Woodside offers solid value at current levels, in our view, but the company's outlook is clouded by some uncertainty. Not only is the new CEO's strategy yet to be fully forged, but also Shell 24% stake overhang is looming large as November draws closer, when Shell's self-imposed escrow period ends. We would expect Shell to extend the escrow period by six to 12 months given the current circumstances, but we wouldn't be surprised if it dumped the stock on the market before Christmas. Our sum of the parts evaluation remains unchanged at A$46.00, however we have applied a discount of roughly 15% to our valuation to encapsulate the market's concerns.
Take your pick. Just to complete the differing views, JP Morgan is bearish, with an underweight recommendation and a price target of $44.73:
We think (a) WPL represents reasonable value on an absolute basis, with essentially free exposure to its growth projects, but (b) on a relative basis in the large cap Australian energy space we think there are better risk/reward propositions.
So there is not much opportunity in the stock valuation, any mispricing is probably only on the margin. Which once again leaves it very much as a punt on the gas price, and energy prices more generally. It is hard to see, barring Armageddon, or the dsicovery of a magic bullet in technology, how that won't be one of the better allocation plays. There are question marks about the stock, but there also appears to be longer term value.