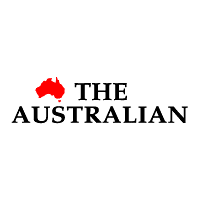 In a stroke of irony, The Australian released the following story online this afternoon:
THE Australian has announced it will launch digital subscriptions on Monday, with a three-month free trial for all readers.
Publisher News Limited said the national broadsheet's strategy was built around a digital content pass which would provide access to The Australian online and on mobile and tablet devices using a single log-in.

To coincide with the launch of premium content, The Australian would also launch a redesigned website and a new mobile site, the company said.

The strategy was part of an evolution in news, said The Australian's editor Clive Mathieson.

"The Australian has a lot of loyal readers for both the newspaper and online and we think what we do is valuable – and the fact that loyal readers are prepared to pay for our news via the newsagent and subscription shows that," he said.

The Australian, the first general newspaper in Australia to launch paid content, will charge readers $2.95 per week for a basic digital subscription. Combination packages including print and digital subscriptions will cost up to $7.95 a week.

Existing six-day-a-week print subscribers will receive a complimentary digital subscription.

The Australian's digital subscriptions will use a freemium model that provides some free stories but charges for premium content such as analysis, opinion and more specialist material.
I'm a torn reader of The Australian. It's got more intellectual grunt than the Fairfax dailies but its constant politics and defense of vested interests leaves me in a really bad mood if I read it in the morning. The balance of these impressions leaves me only willing to read the old dog free online.
I used, as well, to read the commentary – Michael Stutchbury especially – not because I liked his stuff, in fact, like the paper he had intellectual grunt but ideological blinkers, but because he warranted respect. However, he's gone to edit the AFR.
David Uren is worth following. Matthew Stevens offers an occasional insight into BHP and John Durie breaks the odd story but I can live without them.
So, obviously I'm not going to subscribe, except perhaps professionally. How about you? Will you pay for The Oz online? Why? Why not?